Global Stocks, Commodities Fall as Rate Speculation Lifts Dollar
by and
Fed officials touting possible April rate hike stir markets

Crude declines below $40 a barrel after U.S. stockpiles jump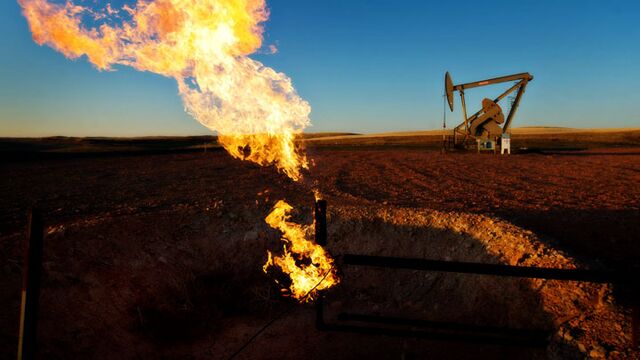 Stocks dropped around the world, while U.S. shares erased declines, as the dollar extended gains into a fifth day, with the potential for higher interest rates from the Federal Reserve again roiling financial markets as the Easter vacation looms.
The Standard & Poor's 500 Index ended little changed, with the benchmark gauge posting its first weekly decline in six, while European shares fell every day this week. The Bloomberg Commodity Index had its worst week in two months, with oil sliding below $40 a barrel. The dollar strengthened against all 16 major peers but two, as Treasuries fell.

After upsetting markets in August and again in early February, the prospect of higher U.S. interest rates is returning to the spotlight, as regional Federal Reserve presidents indicate support for higher rates as soon as economic data warrant. While the Fed's recent halving of its projection for this year's increases spurred stock gains and depressed the dollar, the more bullish tone from officials is now supporting a surge in the greenback that's hurting the mostly dollar-denominated commodity market.
"The market is seeing a little bit of a pause in momentum," said Kevin Caron, a Florham Park, New Jersey-based market strategist and portfolio manager who helps oversee $180 billion at Stifel Nicolaus & Co. "Now we're looking ahead at what drives us beyond what central-bank actions have been able to curry so far. We don't really have a catalyst right now."
Traders are pricing in only a 6 percent probability for a boost in borrowing costs at the central bank's April meeting, with the possibility of a June hike seen at 38 percent. In the meantime, investors are weighing international data and commentary for indications of the strength of global growth. Financial markets across most of Asia, Europe and North America will be closed on Friday for holidays.
Stocks
The MSCI All Country World Index fell 0.6 percent as of 4 p.m. in New York, after sliding 0.8 percent on Wednesday. The S&P 500 wiped out losses throughout the day to end little changed. The index is down 0.7 percent in the week, erasing a gain in 2016. The number of shares traded on U.S. exchanges today was about 26 percent lower than the three-month average, capping a holiday-shortened week that was the slowest for volume for the year.
Data showed Thursday that filings for U.S. unemployment benefits last week rose less than economists forecast, and orders for durable goods fell in February for the third time in four months.
The Stoxx Europe 600 Index retreated 1.5 percent, capping its longest losing streak in six weeks. The volume of shares changing hands was about 30 percent lower than the 30-day average. Next Plc led retail shares to the worst performance, falling 15 percent after cutting its annual sales-growth forecast. Volkswagen AG dropped 2 percent after it failed to reach an agreement with U.S. authorities over its tainted diesel engines.
Europe's benchmark equity gauge fell 1.9 percent in the four days, the first back-to-back weekly drops since Feb. 12. The gauge hasn't had consecutive days of gains since it reached a two-month high on March 14, signaling a loss of momentum for the rally that more than halved its 2016 decline.
Currencies
The Bloomberg Dollar Spot Index rose for a fifth day, its longest winning streak in two months. Japan's yen fell 0.4 percent versus the dollar. 
The pound rallied from a 15-month low against the euro and rose versus the dollar. Sterling had been falling every day this week against both currencies as traders focused on the June 23 referendum on Britain's membership of the European Union. The U.K. currency rose 0.3 percent to $1.4156 and gained 0.3 percent to 78.97 pence per euro.
Investors are slowly shifting back into the greenback after a cautious tone from Fed policy makers at their March 15-16 meeting sent the dollar tumbling. Traders are refocusing on the U.S. economy to evaluate whether incoming data can sustain a rebound in the currency. Low trading volume before national holidays in Europe, the U.S. and parts of Asia boosted the appeal of the dollar.
Bonds
The yield on the benchmark Treasury 10-year note climbed 0.02 percentage point to 1.90 percent as of the 2 p.m. close in New York. The spread between two- and 30-year Treasuries narrowed to 1.8 percentage points, near the lowest since 2008.
Negative rates in Europe and Japan have handed a big gift to U.S. companies like Coca-Cola Co. and General Electric Co.: piles of money from overseas investors. Nearly $8 trillion of bonds globally have negative yields now, which has spurred fund managers from around the world to buy corporate debt in the U.S., where interest rates are positive.
Germany's government bonds advanced, sending the 10-year yield to a two-week low, as investors prepared for an increase in debt purchases by the European Central Bank amid low levels of supply next month.
Emerging Markets
The MSCI Emerging Markets Index fell 1 percent and declined 1.6 percent this week after entering a bull market on Friday. A resurgent dollar sent oil and commodities lower, pushing equity gauges in Russia and the Middle East down amid plunging volumes.
In China, the Shanghai Composite Index fell 1.6 percent, the most in two weeks. The Hang Seng China Enterprises Index of mainland shares listed in Hong Kong dropped 1.9 percent.
Emerging-market currencies fell for a second day, with a gauge of 20 exchange rates losing 0.2 percent. It's down 0.6 percent on the week, the first decline this month. South Africa's rand and Malaysia's ringgit were among the biggest decliners, depreciating 0.7 percent. 
Commodities
Oil declined a second day, as U.S. crude stockpiles rose again, remaining at the highest level in more than eight decades. Inventories expanded by more than three times what was projected in a Bloomberg survey, Energy Information Administration data showed.
West Texas Intermediate fell 0.8 percent to $39.46 a barrel and Brent dropped to $40.44.
Gold capped the biggest weekly slump since November, losing 0.2 percent to $1,217.8 in New York. Bullion has dropped 3 percent this week and touched the lowest in a month. Copper declined 0.1 percent to $4,945 a ton in London while zinc lost 2.3 percent.
Before it's here, it's on the Bloomberg Terminal.
LEARN MORE