Eni CEO Sees 'Some Recovery' in Oil Market as Supply Shrinks
Guy Johnson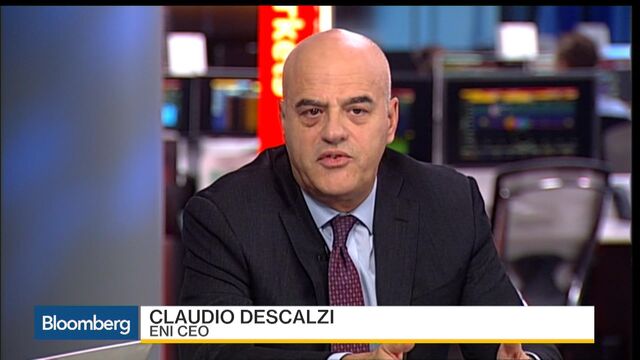 Eni SpA, Italy's largest energy producer, sees "some recovery" in the global oil market as demand increases and supply declines, according to Chief Executive Officer Claudio Descalzi.
While physical oil stocks remain high, the market may rebalance in September or October this year, Descalzi said Tuesday in an interview on Bloomberg Television. He said it's become harder to predict the price of crude, which has gained almost 50 percent since slumping to a 12-year low in January.
Eni is among oil producers to see profits wiped out amid the worst crude-market collapse in a generation. The Rome-based company said March 18 it plans additional asset sales valued at 7 billion euros ($7.9 billion) by 2019 and deeper cost cuts to offset the impact of lower prices.
Before it's here, it's on the Bloomberg Terminal.
LEARN MORE