Canada's Clean Tech Industry Gets Nudge From Trudeau's Budget
by
Government will spend C$128.8 million on energy efficiency

Plus C$129.5 million for communities to tackle climate change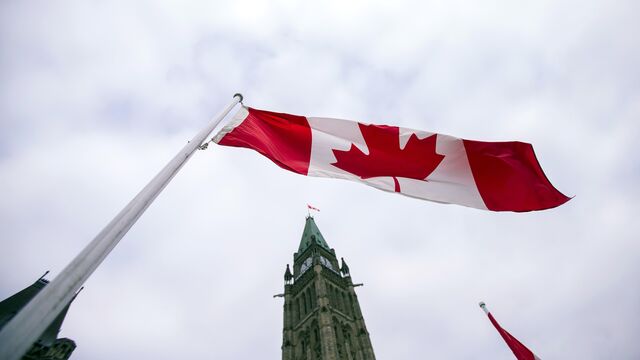 Canadian Prime Minister Justin Trudeau is signaling a shift to an economy that relies more on clean technology and renewable energy with a budget that offers support for electric vehicle charging and changes to building codes.
Among the contributions from the plan announced Tuesday, the federal government will spend C$128.8 million ($98.7 million) over five years on energy efficiency, C$129.5 million to help communities adapt to climate change and C$40 million to make building codes reflect the impact of a changing climate, according to the budget document on the finance ministry's website.
"This budget was a stepping stone for the really significant investment we'll need in the coming years," said Clare Demerse, senior policy adviser for Clean Energy Canada, which promotes renewable energy. "We hope it's not a last step."
Trudeau has made a transition to a lower-carbon economy one of the centerpieces of his governing strategy. Within weeks of taking office, he attended United Nations climate talks in Paris and promised that Canada would accelerate the reduction of carbon emissions. Speaking at the World Economic Forum in Davos, Switzerland, earlier this year, the prime minister said he wanted Canada to be known for more than its resources, such as oil and natural gas, and promised to develop a national climate strategy alongside the provinces.
Oil Sands
Canada's oil industry, including its oil sands sector, has suffered from a collapse in commodity prices and from its reputation as a high-carbon emitting source of the fuel. If Canada is going to continue to promote and rely on the oil sands to contribute to economic growth, the government needs to "buy credibility" with measures to reduce carbon output, said Ron Kneebone, a professor at the University of Calgary's school of public policy.
"All economists have been pushing governments to put a price on carbon," he said. "We want to see more of that. But that budget won't make a dramatic effect on climate."
Other initiatives for clean technology in the budget include C$62.5 million to support the deployment of alternative transportation fuels such as charging stations for electric cars and hydrogen refueling sites.
In the coming years, Canada needs to establish a carbon price, phase out fossil fuel subsidies and consider other policy options such as a production subsidy for renewable energy, Clean Energy Canada's Demerse said.
Before it's here, it's on the Bloomberg Terminal.
LEARN MORE