Canada Budget at a Glance: Key Takeaways from Morneau's Plan
David Scanlan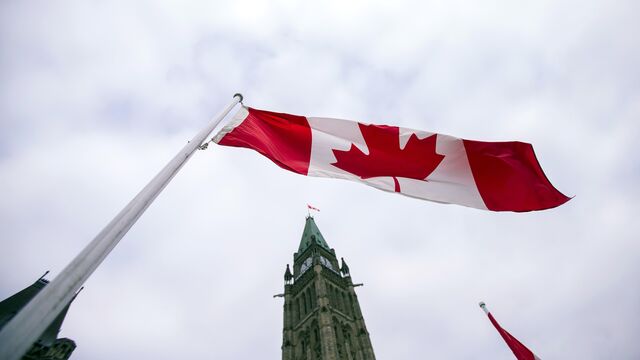 Here are the main highlights from the Canadian budget released Tuesday by Finance Minister Bill Morneau, the first since Prime Minister Justin Trudeau won office in October.
*Deficit spending: Almost C$120 billion ($91.7 billion) in deficits over six years, including C$29.4 billion in fiscal 2016-2017 and C$29 billion the following year. The government is "committed" to balanced budgets, yet doesn't set a time frame for getting there.
*Stimulus: Enhanced spending on infrastructure, child benefits, and tax cuts for the middle class will provide a 0.5 percent boost to the economy in the fiscal year that begins April 1, and 1 percent the following year.
*Key numbers: Program spending to rise 7.6 percent to C$291.4 billion in 2016-17; revenue to fall 1.2 percent to C$287.7 billion.
*Debt: Record bond issuance of C$133 billion in 2016-17 to finance the deficit, with increased focus on two-, three- and five-year bonds. Government to consider selling 50-year bonds this year.
*Infrastructure: As pledged, C$120 billion over 10 years. Spending is more modest to start than forecast, with C$11.9 billion over the first five years on transit, waste water and affordable housing.
*Canada Child Benefit: Program will provide C$23 billion in payments to families with children in the 2016-17 fiscal year. Monthly payouts under the revised program to begin in July.
*Tax benefits removed: Credit on university education and textbooks is canceled, as is the capital gains exemption on charitable donations of stock and real estate.
*Old Age Security: Eligibility for OAS remains at 65, scrapping a move by the previous government to raise the age to 67 by
2023.
*Small-business tax cut deferred: The Liberals had pledged to carry out the previous government's plan to lower the rate to 9 percent by 2019. Instead, the rate will remain at 10.5 percent.
*Expected changes not in the budget: No change in taxation on stock options; no move in the capital gains tax rules.
Before it's here, it's on the Bloomberg Terminal.
LEARN MORE