Brussels Transportation Resumes After Attack; Airport Stays Shut
Phil Serafino, Mark Deen and John Martens
Thalys, Eurostar to operate trains to Belgian capital again

Some bus, tram service will run to allow for evening commute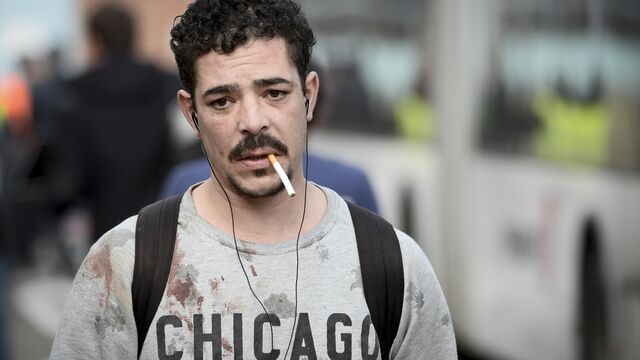 Some public transportation in Brussels resumed Tuesday afternoon after deadly terrorist bombings rocked the city's airport and subway, while international train service to Paris and London prepared to restart.
Zaventem airport, closed since two blasts took place around 8:15 a.m., is unlikely to reopen Wednesday, Brussels Airport Co. Chief Executive Officer Arnaud Feist told reporters outside the terminal. Flights in and out of Brussels were canceled and security precautions at travel hubs around Europe were stepped up following the explosions, which included a third bombing on the Belgian capital's subway system in the city's worst-ever terrorist incidents.
Some bus and tram service is resuming to allow people in central Brussels to get home, a spokeswoman for the transit network said on RTL television. SNCB, the national passenger train company, reopened its stations in the Belgian capital at 4 p.m. local time. 
The citywide shutdown of transit, national and international rail stations and air traffic brought the Belgian capital to a halt for most of the day. Planes headed to Brussels that were already in the air at the time of the shutdown were redirected to other cities, including Amsterdam, Dusseldorf and Charleroi, Belgium, according to airlines.

The high-speed Thalys train, which runs between Paris, Brussels and Amsterdam, and the Eurostar line serving Paris, London and Brussels, plan to resume service late Tuesday, the companies said. Frankfurt-Brussels rail service remains disrupted, with trains through Wednesday terminating in the German city of Aachen, rather than proceeding into Belgium, according to German operator Deutsche Bahn AG.
One train on Thalys's Paris-Brussels service -- the scene of an attempted attack in August -- was diverted to the French city of Lille shortly after the attack, according to a Bloomberg News reporter on board. Alain Vandenbrande, who runs a 120-employee company that performs cleaning services at Brussels Airport, aborted his trip to Paris Tuesday morning after learning of the attacks.
"It's harrowing," he said in an interview on the Thalys train that was diverted to Lille, on the Belgian border. "The pictures are awful. My employees? Apparently some are injured but I don't have full details. Many have been evacuated and are in a state of shock. The question now is how to get back to Belgium."
Shares Drop
The blasts add to the woes of the travel industry in Europe, the Middle East and Africa, which already has seen tourism drop after two terrorism attacks in Paris last year, the destruction of a Russian airliner in Egypt, bombings in Ankara and Istanbul in Turkey, and a deadly assault on tourists on a Tunisian beach.

"This is going to have a ripple effect," said Mark Martin, a Dubai-based consultant to the airline industry. With fares affordable and the summer booking season in full swing, "this was going to be a time for airlines to make revenue. This is the last thing they need now."
Shares of European airlines and travel companies slumped. Tour operator Thomas Cook Group Plc tumbled 4.3 percent at the close in London, while hotel company Accor SA lost 3.9 percent and Air France-KLM Group fell 4 percent in Paris.
Nearly 23.5 million passengers traveled through Brussels Airport last year. The hub is served by 77 airlines that fly to 226 destinations around the world, according to its website. 
Tightened Security
Security has been reinforced at Paris's Charles de Gaulle and Orly airports and delays are expected, Aeroports de Paris, which operates the hubs, said in a statement. Controls have been at the highest level since the November terrorist attacks in Paris, but now more border police are patrolling the public areas of the terminals, before passenger check-in, according to an airport employee. Riot police also are patrolling those areas after Tuesday's attacks in Brussels, the employee said.
Identity and ticket checks will be introduced at the entrances to stations and airports, France's Interior Minister Bernard Cazeneuve said in televised comments. Germany's federal border police stepped up control measures at the frontier with Belgium, and also at rail stations and airports, said Frank Borchert, a police spokesman. Meanwhile, New York City's subway and other transportation systems remain on high alert, said Polly Trottenberg, commissioner of the Department of Transportation.
Eurostar was seeking to reinstate some service in the afternoon and evening and be back to normal operations on the Brussels route by Wednesday, the railway said on Twitter.
"The cold reality of this is people do tend to forget quite quickly," said Rob Byde, an analyst at Cantor Fitzgerald. "It'll be a temporary dip in demand, but to me, it's more about the long-term costs of increased security."
Before it's here, it's on the Bloomberg Terminal.
LEARN MORE