Schiller May Be Forced to Pay Back Valeant Up to $26.1 Million
by and
Clawback policy allows company to recoup pay after restatement

Penalty applies even if executive no longer works for company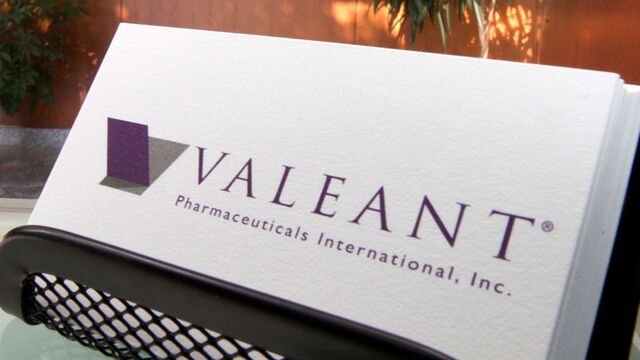 Howard Schiller, the embattled Valeant Pharmaceuticals International Inc. director, may be forced to pay back some of the $26.1 million in incentive compensation he received as chief financial officer in 2014.
Schiller, who was CFO until July 2015, was awarded restricted stock worth $23.7 million and a cash bonus of $2.4 million in 2014, according to Valeant's most recent proxy statement. Under the company's clawback policy, Valeant can reclaim that money.
The policy allows Valeant to seek reimbursement of certain bonus, incentive or equity-based compensation from executives if "the company materially restates or adjusts its financial statements," according to the filing. It also applies if the restatement was caused by fraudulent or illegal misconduct and whether or not the the executive is still an employee.
Schiller was accused by the company Monday of engaging in "improper conduct" that led to the financial misstatements. Schiller denied the charges in a statement and said he's refusing to resign from the board.
An e-mail to Jill Shea at Winston & Strawn LLP, the firm representing Schiller, wasn't immediately returned Monday. 
"The company has determined that the tone at the top of the organization and the performance-based environment at the company, where challenging targets were set and achieving those targets was a key performance expectation, may have been contributing factors resulting in the company's improper revenue recognition," it said in a Monday statement.
Outgoing CEO Mike Pearson received a $8 million bonus in 2014 that the company could also try to recoup. That bonus and Schiller's were paid out after hitting revenue and cash earnings-per-share targets. Valeant adopted the clawback policy in 2014.
Schiller was a 24-year veteran of Goldman Sachs Group Inc., where he led the bank's health-care practice until 2009, when he became the chief operating officer of Goldman's investment bank. He moved to Valeant in late 2011.
The company hasn't yet filed a proxy that includes 2015 pay data.
Before it's here, it's on the Bloomberg Terminal.
LEARN MORE