First Word Asia: Economic Trends in China
Bloomberg News
Mar. 14, 2016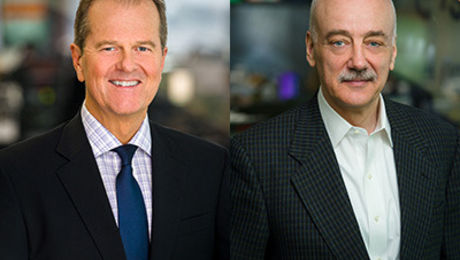 Chinese stocks rose Monday, led by technology and industrial companies. The new head of the securities regulator signaled he would act decisively if needed to stem a market panic. Liu Shiyu, chairman of the China Securities Regulatory Commission also said the CSRC would go slow on reforms that might have flooded exchanges with new shares.
On First Word Asia, Bloomberg's Bryan Curtis and Doug Krizner spoke with Mikio Kumada, Executive Dir., Global Strategist, LGT Capital and Klaus Baader, Chief Economist, Asia-Pacific, Societe Generale about central banks and economic trends in China.
First Word Asia on Bloomberg Radio: Breaking economic, business and market news as it happens around the globe, with a special focus on Asia.
 ←Listen to previous clip               Listen to next clip→
Before it's here, it's on the Bloomberg Terminal.
LEARN MORE