First Word Asia: China's Market a Battleground for Bearish Investors
Bloomberg News
Mar. 9, 2016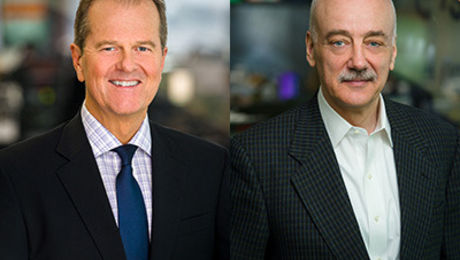 The Chinese stock market is serving as a battleground for bearish investors and state-run funds determined to spark a rally. During each of the past six days, the Shanghai Composite has recorded intra-day losses before rallying to end the trading session higher. Some local branches of the securities regulator asked listed companies, mutual funds and brokerages to stabilize the market during annual parliamentary meetings this month, according to two people with direct knowledge of the matter.
On Wednesday, Bloomberg's Doug Krizner and Bryan Curtis spoke with Frederick Neumann, co-head of Asia economics, HSBC, and Mark Luschini, Chief Investment Strategist at Janney Montgomery Scott, about investment opportunities.
First Word Asia on Bloomberg Radio: Breaking economic, business and market news as it happens around the globe, with a special focus on Asia.
 ←Listen to previous clip               Listen to next clip→
Before it's here, it's on the Bloomberg Terminal.
LEARN MORE