How $81 Million Slipped Through Philippine Cracks: Timeline
by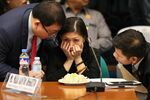 Philippine lawmakers last week started a hearing on how $81 million of funds stolen from Bangladesh's foreign reserves ended up in the Southeast Asian nation's financial system. Senator Teofisto Guingona, who's leading the investigation, said the heist could threaten the wider financial sector in the Philippines and put the country's credit rating at risk.
Legislators are expected to resume the hearing on March 29. Here's a timeline of the heist based on official Philippine government proceedings and hearing.
May 15, 2015
Four bank accounts named after fictitious people opened with Rizal Bank branch in Makati financial district.
Feb. 4, 2016
Hackers issued at least 35 Bangladesh Bank SWIFT payment instructions to the Federal Reserve Bank of New York involving $951 million. Of that total, four payments comprising $81 million were later cleared at Rizal Bank and another for $20 million was cleared at Pan Asia Banking Corp. in Sri Lanka. New York didn't execute 30 payment instructions worth $850 million for lack of beneficiary details.
Feb. 5
Zubair Bin Huda, a joint director of Bangladesh Bank, found the printer tray empty when he looked for confirmations of SWIFT financial transactions normally printed automatically overnight. It took him and his colleagues more than 24 hours before they could manually print the receipts, which revealed dozens of questionable transactions.
In the Philippines, bank account in name of "William Go" opened at Rizal Bank.
A person using the name Jessie Christopher Lagrosas, which is believed to be fictitious, withdrew $22.7 million over the counter at Rizal Bank after the inward remittance from New York was credited to one of four dollar accounts that had been idle since May 2015. Exactly the same amount was deposited in the "William Go" account. Filipino-Chinese businessman named William So Go denied owning the accounts and said his signatures were forged.
Rizal Bank branch manager Maia Santos Deguito allowed the money to be withdrawn, according to Philippine Anti-Money Laundering Council. Boxes of cash were seen being loaded into Deguito's car before she drove off, according to Romualdo Agarrado, a bank employee.
Feb. 6
Bangladesh Bank's Huda noticed the software on the terminal connecting to the SWIFT system wasn't responding. They later found receipts showing the Federal Reserve Bank of New York sent back queries to Bangladesh Bank against 46 payment orders in different messages.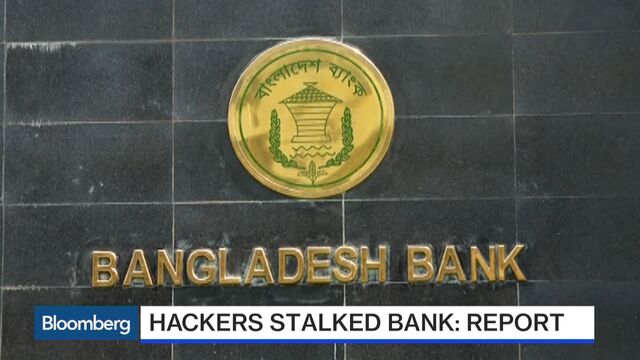 Feb. 8
Bangladesh Bank officials discovered that five unauthorized SWIFT messages were sent indicating that $101 million was transferred -- $81 million to Rizal Bank in the Philippines and $20 million to Pan Asian Banking in Sri Lanka. Another $850 million in transactions were halted. Stop payment orders via the SWIFT system were sent to the Federal Reserve Bank of New York, Rizal Bank, Bank of New York Mellon, Citigroup, Wells Fargo and Pan Asian Banking.
The $20 million transfer to Pan Asia Banking raised alarms because of its size and a typo in the beneficiary's name, Shalika Foundation. Stop payment requests were sent to Rizal Bank at 5 p.m. on a Philippine holiday.
Feb. 9
Four people using names believed to be fictitious, including Lagrosas, withdrew the remaining $58.1 million from the four accounts at Rizal Bank, and transferred it to the "Go" account. Rizal Bank told Bangladesh Bank at 7:45 p.m. Manila time it had placed the accounts on hold as requested, however there was only $68,305 left in them by that time. Senator Guingona later said the $58.1 million would have been preserved had the bank complied with the stop payment order.
Branch manager Deguito allowed the money to be withdrawn again, according to the Philippine Anti-Money Laundering Council.
Agarrado, a Rizal Bank employee, heard Deguito saying she would rather process the transactions than see herself or her family members die.
Feb. 5 to Feb. 13
Rizal Bank wired about $81 million from the "Go" account to Manila-based remittance business Philrem Service Corp., which converted it to pesos and delivered the equivalent of $29 million to Bloomberry Resorts Corp.'s Solaire Resort and Casino, $21.2 million to junket operator Eastern Hawaii Leisure Co. Ltd., and $30.6 million to a person called Weikang Xu. Bloomberry later said it received the funds and that Xu's employed by Solaire as a gaming room promoter.
Feb. 11


Philippine Anti-Money Laundering Council learned of the $81 million heist after Bangladesh Bank Governor Atiur Rahman called Governor Amando Tetangco, his Philippine counterpart, and sought help on the stolen funds.
Feb. 16
Representatives from Bangladesh Bank and the Bangladesh Financial Intelligence Unit visited the anti-laundering council in the Philippines to seek assistance.
Feb. 17
Pan Asia Banking remitted the funds back to Bangladesh Bank's account in New York via Deutsche Bank.
Feb. 29
The council filed a petition for a freeze order with the Court of Appeals on several Rizal Bank accounts including the four dollar accounts where stolen funds were wired from New York, and "Go" account where money was later transferred.
March 1


The appeals court issued the freeze order.
March 8
The Bangladesh central bank issued a statement, tracing part of the funds to the Philippines. 
March 9
The Philippine Daily Inquirer reported that $81 million of the funds were transferred to Rizal Bank and the other payments were blocked.
March 11
The Philippine anti-money laundering agency filed a complaint to the Department of Justice against Deguito, the Rizal Bank branch manager, for allowing the funds to be withdrawn.
March 13
Bangladesh Finance Minister Abul Maal Abdul Muhith said he will take action against the "incompetent" Bangladesh Bank.
March 15

Bangladesh Bank Governor Rahman submitted his resignation.
The Philippine Senate began its investigation on the heist. Rizal Bank President Lorenzo Tan invoked the bank secrecy law when questioned. Deguito, the branch manager, asked for a close-door hearing.
Rizal Bank shares fell 5.1 percent, the biggest drop in more than six months.
March 17
Deguito spoke with lawmakers in a closed-door hearing. Her lawyer said she has e-mails, mobile-phone messages and other evidence showing she was acting on orders from her superiors. She denied she was under threat in an open session, responding to Agarrado.
Rizal Bank disputed her account and said she falsified bank accounts and facilitated the withdrawals despite receiving a request from Bangladesh to halt the transactions.
At least two other Rizal Bank senior executives are suspected to have been involved in the funds transfer.
March 18
The laundering of funds from Bangladesh's reserves through the Philippines could threaten the wider financial sector in the country and put its credit rating at risk, Senator Guingona said. Bangko Sentral ng Pilipinas Governor Amando Tetangco said there's risk associated with the case and action is needed.
Philippine trader William Go filed a complaint against Deguito before the Makati City prosecutor for alleged falsification of document, saying his signatures on bank deposit documents in the branch managed by her were forged.
Before it's here, it's on the Bloomberg Terminal.
LEARN MORE