UBS Bonus Pool Surges 14% as European Rivals Cut Awards
by and
UBS CEO Ermotti received bonus of 11.5 million francs, up 37%

Deutsche Bank, Credit Suisse both cut bonuses by 11% in 2015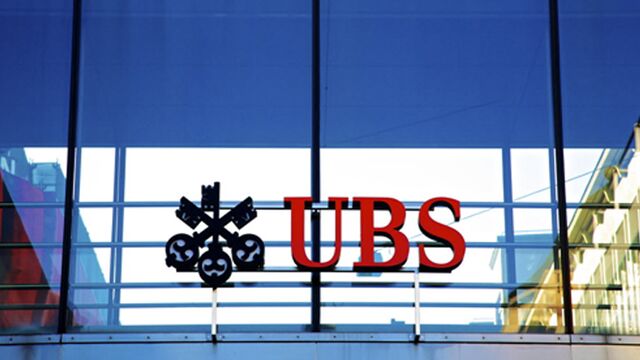 UBS Group AG, which cut its securities unit to focus on wealth management, raised its bonus pool by 14 percent in 2015, leaving it the only major European lender to award bankers with higher compensation.
The bonus pool swelled to 3.5 billion francs ($3.6 billion) from 3.06 billion francs, the Zurich-based bank said in its annual report on Friday. Chief Executive Officer Sergio Ermotti, 55, remained the highest paid member on the group executive board, with a total compensation of 14.3 million francs, up 28 percent from 2014. His bonus jumped 37 percent to 11.5 million francs.
UBS's disclosure comes after lenders across Europe slashed their bonus pools, with Deutsche Bank AG and Credit Suisse Group AG cutting variable pay by 11 percent. While some of Europe's largest lenders posted losses in 2015, hurt by a slump in trading revenue and costs tied to restructuring plans, UBS posted the strongest profit since 2010.
"It's easier to keep paying high performers well if you can afford to increase the bonus pool," said Andreas Venditti, an analyst at Vontobel. "When a bank is cutting, employees who aren't vital to the success of the business, have to take an even larger hit."

Deutsche Bank, which houses Europe's largest investment bank, said earlier this month that it cut its bonus pool to 2.41 billion euros ($2.7 billion) after posting its first annual loss since 2008. The lender's co-CEO John Cryan, who scrapped dividends and announced plans to eliminate thousands of jobs, on Wednesday forecast another unprofitable year.
At Barclays Plc, total compensation costs decreased 6 percent to 8.3 billion pounds ($12 billion) in 2015, while the bonus pool dropped 10 percent. The London-based bank's securities business swung to its first quarterly loss in at least two years in the three months through December, as CEO Jes Staley seeks to shrink the unit and boost profitability.
A drop in legal costs helped UBS deliver a net income of 6.2 billion francs in 2015, a 79 percent increase over the previous year and its best performance since 2010. Full-year revenue increased 9.3 percent to 30.6 billion francs, with the return on tangible equity, a measure of profitability, at 13.7 percent, up from 8.2 percent in 2014.

"Our compensation decisions reflect our commitment to deliver competitive compensation for excellent performance," Ann Godbehere, who leads the pay committee in UBS's board of directors, said in the report. "The performance award pool also reflects the reduced impact on our results of expenses for provisions relating to litigation, regulatory and similar matters," she said.
Ermotti's bonus included 1 million francs in undeferred cash awards after a similar payment for 2014 was scrapped. UBS's executive board members received 93.4 million francs in aggregate total compensation for 2015, according to the annual report.
UBS Chairman Axel Weber, 59, received compensation of 6.03 million francs in 2015 compared to 5.94 million francs in 2014, according to the annual report. The lender didn't disclose compensation of Andrea Orcel, who heads the investment bank, and Juerg Zeltner, president of wealth management.
The Swiss lender said it has cut deferral rates for performance awards for employees "at the lower end of the" scale to help raise the share of cash compensation.
Its rival Credit Suisse, which is shrinking the securities unit to focus on wealth management, will publish its annual report next week. CEO Tidjane Thiam has already said he will take a bonus cut to reflect the bank's performance in 2015, with variable pay slashed by more than 30 percent at divisions that "underperformed" last year.
Before it's here, it's on the Bloomberg Terminal.
LEARN MORE