Tiffany Forecast Misses Estimates as Economy Spurs Caution
by
Lower spending by international tourists weighs on U.S. sales

Strong dollar is reducing value of revenue generated abroad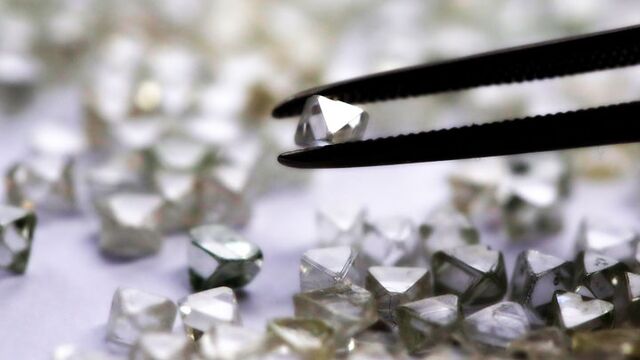 Tiffany & Co., the luxury jewelry retailer, gave a forecast for earnings this year that trailed analysts' estimates as the sluggish global economy hurts sales.
At best, earnings in the current fiscal year will be unchanged from last year's $3.83 a share, the New York-based company said in a statement Friday. Analysts estimated $3.86, on average.

A shaky global economy is taking a toll on luxury retailers like Tiffany, which saw weaker spending from international visitors to New York and other U.S. cities. A strong dollar also is eroding Tiffany's sales overseas. But Tiffany's problems may extend beyond macroeconomic conditions, said Brian Yarbrough, an analyst at Edward Jones. There are signs that its products aren't exciting customers, and the company may be losing share to competitors.
"There's something going on here, and I think it's deeper than a slowdown on the high end and a slowdown in foreign tourists," Yarbrough said.
Tiffany shares bounced between gains and losses in early trading in New York on Friday. They were up 0.3 percent to $70.30 at 8:52 a.m.
Earnings in the fourth quarter, which ended Jan. 31, were $1.46 per share, excluding some items, the retailer said. That topped analysts' average estimate of $1.40. Total revenue fell 5.6 percent to $1.21 billion.
Same-Store Sales
Comparable sales -- a closely watched measure -- fell 5 percent globally in the fourth quarter, excluding currency fluctuations. That was close to the 5.1 percent drop that analysts expected, according to the average of estimates compiled by Consensus Metrix.
Regionally, same-store sales results were varied.
In the Americas, they fell 8 percent. Analysts estimated a 7.9 percent decline. 
In Asia-Pacific, they slipped 8 percent. Analysts estimated an 8.8 percent slide. 
In Europe, they fell 3 percent. Analysts estimated a 2.7 percent drop. 
In Japan, they rose 10 percent. Analysts estimated a 10.1 percent increase.


Tiffany said it expects profit to decline 15 percent to 20 percent in the first quarter, and 5 percent to 10 percent in the second quarter. Earnings may resume growth in the second half of the year. The company set similar expectations last year, which it failed to meet.
"What gives them the confidence that they're going to pop up?" Yarbrough said. "It makes you nervous."
Before it's here, it's on the Bloomberg Terminal.
LEARN MORE