BlackRock's Rieder Sees Opportunity in Commercial Mortgage Debt
by
Rieder says non-agency and commercial mortgages attractive

Firm's CIO also finds opportunities in high-yield debt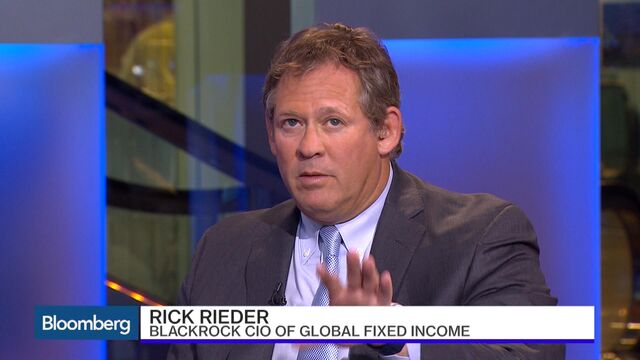 Rick Rieder, chief investment officer of global fixed income at BlackRock Inc., said some securitized debt, including commercial mortgages, is among the most attractive opportunities in an environment of moderating growth.
Commercial and non-agency mortgages are priced attractively, Rieder said on a "Bloomberg <GO>" television broadcast. BlackRock is also finding opportunities in high-yield debt as well as debt in Europe's peripheral countries, he said.
The BlackRock CIO praised the European Central Bank's recent moves to increase bond purchases and bank lending. He also said the U.S. Federal Reserve is letting the job market run hot because it's easier for central bankers to cool an economy than address deflation. The conditions have been met for the Fed to increase rates in June, Rieder added.
"We think this is the year of carry," said Rieder. "If growth is moderating in the world it is harder to generate returns from beta."
Before it's here, it's on the Bloomberg Terminal.
LEARN MORE