U.K. Debt Chief Stheeman Says `Brexit' Debate Not Hurting Gilts
by
DMO is introducing raft of changes to way it raises funds

They're designed to address potential risks from regulation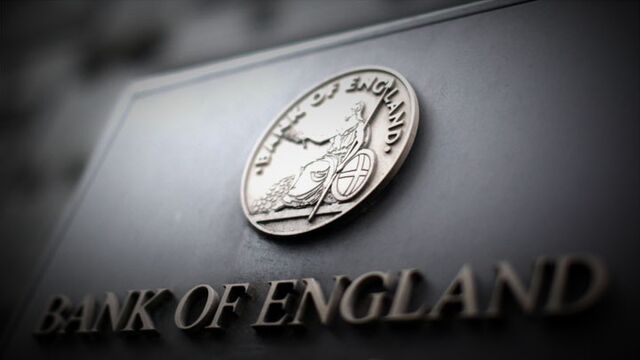 To Robert Stheeman, whose job it is to raise money to plug the U.K.'s fiscal shortfall, potential market malfunctions are a bigger risk to the nation's bonds than the debate over its membership of the European Union.
The chief executive officer of the Debt Management Office said in an interview that the prospect of a "Brexit" is so far having a limited impact on the gilts market. Clogged-up markets are a challenge, though, and the institution is seeking to keep them running smoothly by announcing Wednesday a shake-up of the way it sells government bonds.
"Clearly 'Brexit' is on the horizon and views are beginning to be expressed, with some thinking the impact could be negative for gilts, some positive and some thinking it won't make much difference either way," Stheeman said. "From my perspective, it doesn't yet seem to have impacted the market and our ability to operate in it materially."
New regulations put in place after the 2008 global financial crisis mean it's more expensive for U.K. primary dealers to hold bonds on their books without a pre-arranged buyer. This and other changes forced many of the world's biggest banks to shrink their trading activities, with Credit Suisse Group AG resigning from its role as a gilt-edged market maker in October and Societe Generale SA following months later.
'Structural Demand'
The DMO's changes, which include smaller auctions and greater flexibility to sell debt via banks, come two months after a sale in January attracted the lowest demand since a failed offering in 2009. After that near miss, Stheeman conceded that he couldn't rule out an uncovered gilt auction "at some point."
"I have no doubt that underlying structural demand for gilts continues to be strong," Stheeman told Bloomberg. "We believe these measures will help a smoother flow of gilts from the DMO to the end investors."
Britain will sell 129.4 billion pounds ($186 billion) of government bonds in the fiscal year starting April, a 1.6 percent increase from the current fiscal year.
Aggregate yields have declined by 34 basis points, or 0.34 percentage point, since the start of 2016, putting gilts on course for their best first quarter since 1993. Yields have been kept down by the waning prospect of a Bank of England interest-rate increase and global market turmoil sparked by a slowdown in China, which spurred a bid for safer assets such as government bonds.
Not everyone in authority is so sanguine about the "Brexit" debate. The BOE warned in minutes of its policy meeting Thursday that a lack of certainty about the U.K.'s future in the EU may delay investment decisions and curb growth. A day earlier, Chancellor of the Exchequer George Osborne said in his budget statement that a vote to leave on June 23 would hurt the economy.
Before it's here, it's on the Bloomberg Terminal.
LEARN MORE