Five Things You Need to Know to Start Your Day
Get caught up on what's moving markets.
by and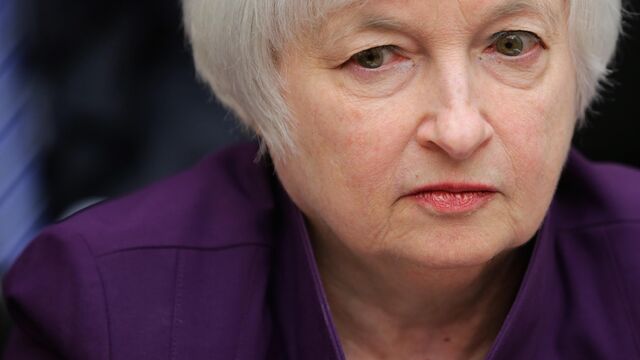 Want to receive this post in your inbox every morning? Sign up here
Markets rally after the Fed, it's decision day for other European central banks, and Brazilian politics worry investors. Here are some of the things people in markets are talking about today.
Fed fallout
Global markets are reacting to a surprisingly dovish 'hold' from the Federal Reserve yesterday, with a fall in the U.S. dollar boosting commodities. The MSCI Asia Pacific Index jumped 2 percent overnight, closing at its highest level since early January while in Europe, the Stoxx 600 Index is 1.5 percent lower at 6:45 a.m. ET as a rally in miners is more than offset by widespread weakness and particular pain among banks. The dollar is hovering around a five-month low as traders digest the Fed's pushing back of the expected path of rate increases. Gold is higher. The sugar rush for U.S. stocks also appears to be fading with S&P 500 futures contracts in the red ahead of the open.
European central banks
The Swiss National Bank, the Norwegian central bank, and the Bank of England all update their monetary policy stance today. Already this morning the SNB announced that it is holding rates steady while saying the franc remains significantly overvalued. As expected, the Norwegian central bank cut rates by 25 basis points to 0.5 percent and signaled it is prepared to ease further to ward off recession. At 12 p.m. London time, the Bank of England is expected to announce it is keeping rates unchanged at the same record low it has held for the past seven years. 
Brazil
The latest developments in Brazil's political crisis are rattling investors. President Dilma Rousseff's motivation for bringing back former president Luiz Inacio Lula da Silva to serve as chief of staff have come under fire after recordings released by a federal judge suggest, according to her critics, that she is attempting to provide the former president with a legal shield. Rousseff had previously indicated that Lula was nominated in an attempt to strengthen the government. Brazilian stocks, as well as the real, were trading in negative territory on Wednesday prior to the Fed decision.
Oil giants call it quits
Royal Dutch Shell Plc and Saudi Arabian Oil Co., the world's most valuable company, are splitting up the assets and even the brand name of a joint U.S. venture. Saudi Aramco, which is exploring a potential IPO, will retain the "Motiva" name and an exclusive license to sell fuel under the Shell brand in parts of the U.S., as well as the largest oil refinery in the country. Shell, meanwhile, will keep rights to branded markets in other parts of the U.S., two oil refineries, and nine fuel terminals. One analyst told Bloomberg this move would make it easier for Saudi Aramco to sell part of its refining assets in an IPO, if the company elects to go down that path. Another told Bloomberg that Shell's decision was motivated by a desire to protect its dividend in the midst of ultra-low oil prices.
Coming up... 
There's no shortage of U.S. economic data on the docket this morning. The fourth quarter current account balance, slated to be released at 8:30 a.m. ET, is expected to show a deficit of $118 billion. Concurrently, initial jobless claims for the week ending March 12 are expected to rise modestly to 268,000 from 259,000 in the prior report. After an impressive Empire Manufacturing report on Tuesday, March's reading of the Philly Fed Business Outlook (due out at 8:30 a.m. ET)  will show whether other regions are also gaining economic momentum. The median estimate among analysts surveyed by Bloomberg is for the index to tick up to -1.5 from -2.8. At 9:45 a.m. comes the weekly reading of the Bloomberg U.S. Consumer Comfort Index, which has remained largely steady in the mid-40s throughout 2016. Finally, one of Janet Yellen's favorite labor market indicators, the Job Openings and Labor Turnover Survey, is scheduled to be released at 10:00 a.m. ET. Economists anticipate that the number of job openings totaled 5.5 million in January, edging down from 5.6 million in the previous reading.
Meanwhile, Canadian Prime Minister Justin Trudeau will join Bloomberg TV in New York City for an exclusive interview beginning at 9:00 a.m. ET.
What we've been reading 
This is what's caught our eye over the last 24 hours.
Before it's here, it's on the Bloomberg Terminal.
LEARN MORE