Pershing Square May Be Cut to Cusp of Junk by S&P on Valeant
by and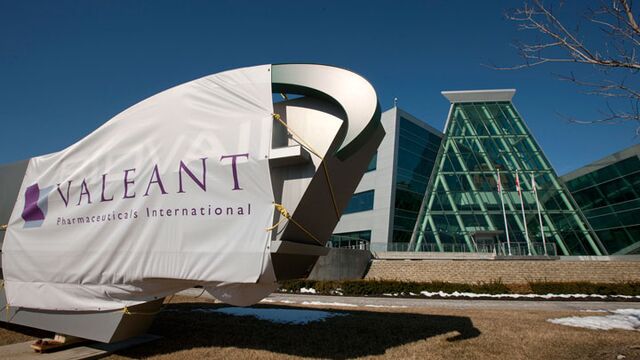 Pershing Square Holdings Ltd., the publicly traded security of Bill Ackman's activist hedge fund, may have its ratings cut by Standard & Poor's, after a plunge in Valeant Pharmaceuticals International Inc. eroded its net asset value over the past five months.
S&P put its BBB rating on Pershing Square's debt on watch for a potential downgrade, it said in a statement Thursday. The grade is two levels above speculative.
As a result of its net asset value falling, Pershing Square's debt-to-total-assets ratio rose to more than 20 percent as of March 15, from to 15 percent at the end of October 2015.
Pershing Square Capital Management is Valeant's third-biggest shareholder with a stake of about 9 percent, including 6.3 percent of the outstanding common shares. Valeant's stock fell 51 percent Tuesday after the drugmaker cut its 2016 guidance and warned it may breach some of its debt agreements if it can't file its annual report on time.
S&P also flagged the incremental risk of bankruptcy at Valeant as the drug company seeks a waiver from banks on its credit agreements. Pershing Square has lost money on 11 of its 12 positions since Oct. 27, according to S&P. The report also highlighted Ackman's prominent role, which exposes the firm to so-called key-man risk.
Despite raising concerns over the debt-to-total-assets ratio, S&P said that liquidity measures at the company had strengthened, and that management has taken proactive steps to address the "turmoil."
A spokesman for Pershing Square declined to comment.
Pershing Square shares closed up 2.4 percent at $13 in Amsterdam, before the S&P statement was released.
Before it's here, it's on the Bloomberg Terminal.
LEARN MORE