Soft-Drink Makers Plunge on Surprise U.K. Budget Sugar Levy
by
Britvic, A.G. Barr both decline more than 5 percent in London

Tax will `spank' companies that don't adjust: Jamie Oliver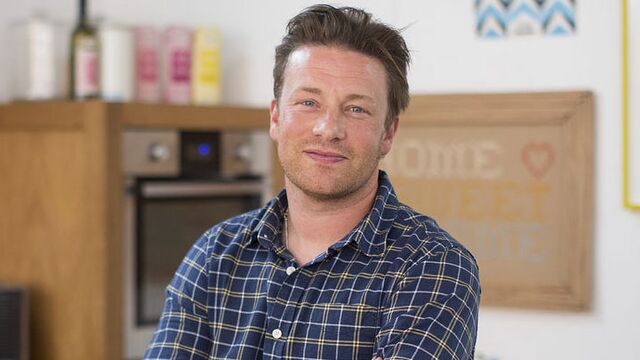 Companies that profit from Britain's sweet tooth plunged as the U.K. unveiled a sugar tax, a surprise move that adds another burden to food and beverage companies grappling with marketing restrictions and a shift toward healthier fare.
Soft-drink makers Britvic Plc and A.G. Barr Plc both declined more than 5 percent in London, while ingredient suppliers Tate & Lyle Plc and Associated British Foods Plc fell as much as 4.9 percent and 1.5 percent, respectively. U.K. Chancellor George Osborne said the levy on the soft-drinks industry will be introduced in two years' time, in two bands depending on how much sugar is in a drink. The tax will raise 520 million pounds ($732 million) in its first year, according to government estimates, part of which will go to schools to promote healthier lifestyles.
About 26 percent of adults in the U.K. are obese, the second-highest rate in Europe behind Hungary, which has adopted taxes on salt and sugar. Osborne said obesity costs Britain's economy about 27 billion pounds, with the National Health Service currently spending more than 5 billion pounds treating obesity-related maladies. Britvic, which makes Fruit Shoot drinks, and Scotland's A.G. Barr, which markets Irn-Bru, are already banned from advertising sugar-sweetened products on children's TV or selling them in schools.

Britain's move follows countries like France and Mexico, which have both introduced taxes on sugary beverages in recent years. Mexico has the highest obesity rate of any major country after Egypt, and is the world's biggest guzzler of soft drinks. A tax on fatty foods in Denmark was abandoned in 2012 after it was criticized for raising prices and driving consumers to shop in neighboring countries. A proposed sugar tax in New York City was struck down by state courts that same year.
"The biggest potential game-changer is wider regulation of the sugar industry in the U.K.," James Targett, an analyst at Berenberg, said by phone. "The reality is that sugar is being removed from soft drinks in the U.K. all the time, so this levy will only accelerate that process."
Companies including Tesco Plc and Coca-Cola Co. have previously agreed to reduce sugar in their drinks under a voluntary plan aimed at improving public health. More than half of the U.K.'s soft-drink market contains 5 grams of sugar or less and is likely to be exempt from the tax, analysts at Mirabaud said. The British Soft Drinks Association has opposed a sugar tax by saying that soft drinks account for just 3 percent of calories in the average U.K. diet.
Experts Divided
Experts were divided on whether the new tax would reduce consumption of drinks with added sugar. While soft-drink makers will reformulate some of the beverages that fall under the levy, which takes effect in 2018, the tax will ultimately be passed onto consumers in the form of higher prices, Liberum analyst Robert Waldschmidt said in a note.
"Beverage companies are often loath to change existing recipes given the knock-on implications for taste profiles -- remember the New Coke fiasco?" he said, referring to Coke's failed attempt to change the taste of its flagship soda in 1985.
Ivo Vlaev, a professor of behavioral science at England's Warwick Business School, said the tax could work as "it is already well established that a higher price reduces consumption" of alcohol and tobacco.
Some said they expected more marketing dollars to flow to healthier beverages like bottled water. "Advertisers will use this two-year period to ramp up new-product development to make drinks that are tax exempt," said Jon Kershaw, managing partner at Havas Media, the media-buying arm of French advertising company Havas.
Britvic fell 1.3 percent to 699.5 pence in London, while A.G. Barr declined 2.4 percent to 540.5 pence and Tate & Lyle was down 1 percent to 564.5 pence. AB Foods, which also owns the Primark discount-clothing chain, erased earlier declines to close at 3,387 pence, up 0.5 percent.
No matter the consequences, the makers of sugary drinks have received a not-so-subtle push to accelerate changes that most were already making.
"The whole industry is shifting," chef Jamie Oliver said in an interview with Bloomberg Television. "What today was about was saying, 'Hurry up, we're serious, we're not going to let you tell us what to do, and we're going to spank you if you don't sort yourself out by 2018.' "
Before it's here, it's on the Bloomberg Terminal.
LEARN MORE