Valeant Costs Hedge Funds $3 Billion as Ackman, Paulson Hit
By
Ackman loses $767 million, Paulson about $471 million

Stock sinks as forecast cut, company issues debt warning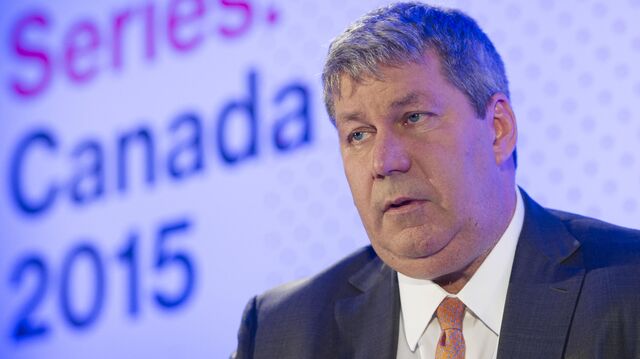 It's another painful day for Valeant Pharmaceuticals International Inc. shareholders.
The top ten hedge fund investors in the stock lost nearly $3 billion after the drug maker fell 51 percent Tuesday, according to data compiled by Bloomberg. William Ackman's Pershing Square Capital Management, the biggest Valeant investor among hedge funds, gave up about $767 million on the 21.6 million common shares it owns. Hedge fund firm Paulson & Co. lost $471 million on paper. The estimates assume the investors continue to own the number of shares listed in their most recent regulatory filings.
Mutual fund manager Ruane Cunniff & Goldfarb, manager of the Sequoia Fund and the company's biggest holder of Valeant shares, lost $1.26 billion on the investment.
Valeant plunged the most ever after the company cut its 2016 profit forecast, said it risked breaching some debt agreements and corrected one of the financials in a press release. Valeant is down more than 80 percent from an August peak and more than 60 percent this year.
Ruane Cunniff and Paulson added to their Valeant holdings in the fourth quarter, according to data compiled by Bloomberg. Pershing Square increased its stake this year. Pershing also owns Valeant call options on 9.12 million shares. Its loss on Valeant doesn't include declines it may have had on options.
Ruane Cunniff is best known for its $6.2 billion Sequoia Fund. The fund, which has had stellar performance since its creation in 1970, trailed 97 percent of peers over the last year because of Valeant. The shares accounted for 19 percent of the fund as of Dec. 31.
"As the largest shareholder of Valeant, our own credibility as investors has been damaged by this saga," the fund's co-managers Robert Goldfarb and David Poppe wrote in their year-end letter to shareholders on Feb. 22.
Francis McGill, a spokesman for Pershing, declined to comment in an e-mail. Calls to Ruane Cunniff and Paulson weren't immediately returned.