Wall Street Strategists Downgrade Equities Citing Lack of Central Bank Bullets
Morgan Stanley and JPMorgan worry that stimulus no longer bears fruit.
by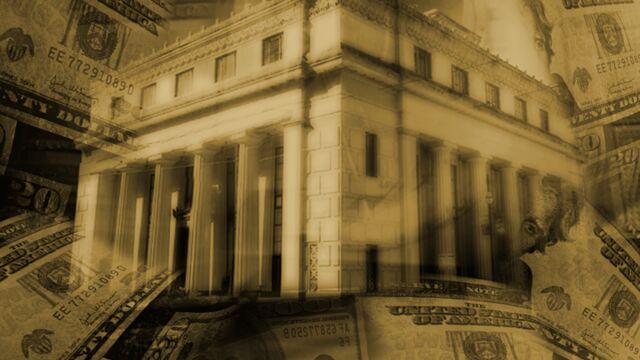 As central banks in Japan and Europe adopt negative interest rate regimes or cut rates further below zero, it seems as though Hungary is the only monetary authority that truly has enough ammunition left to deploy.
The market carnage that ensued after the Bank of Japan adopted a tiered negative interest rate system in late January presumably indicated that market participants didn't like this latest serving of stimulus due to worries that it would be too onerous on banks.
In addition, the failure of the yen or euro to weaken in the wake of Kuroda's sub-zero foray or Draghi's latest salvo has prompted analysts to think that the currency channel, one avenue by which monetary policy affects real economic activity, has been closed.
"Central banks hold a declining number of less effective policy tools," writes Andrew Sheets, head of cross-asset strategy at Morgan Stanley. "Their latest foray, negative rates, may do more harm than good."
Sheets, however, notes that the presumption that central bank easing bolsters stocks is predicated solely on the quantitative easing era in the U.S, and hasn't held true before this:

Accommodation had previous coincided with a concurrent deterioration in the economic outlook and downdraft in equities. The announcement effect notwithstanding, rate cuts have typically failed to put a floor under equities in short order.
"And this makes sense; policy can't change the course of the underlying economy, it can only nudge it one way or the other," added Sheets. "The lack of additional policy tools is one reason there is more downside to our equity bear cases than in 2013 or 2014."
Morgan Stanley cut its 12-month price target for the S&P 500 to 2,050 from 2,175.
Similarly, strategists at JP Morgan Chase & Co. cited worries about the dearth of bullets left in central banks' chamber when downgrading their view on equities.
"We went underweight equities last week because we see the maturing U.S. business cycle limiting earnings and price upside against greater downside risk from an eventual US recession," wrote Chief Market Strategist Jan Loeys. "Part of our equity bearishness is that we share investor concerns about the lack of 'ammo' in central bank arsenals that will be needed to battle adverse shocks."
Before it's here, it's on the Bloomberg Terminal.
LEARN MORE