Odd Lots: Pow! Pow! Mohamed El-Erian Talks Central Bank Ammunition
by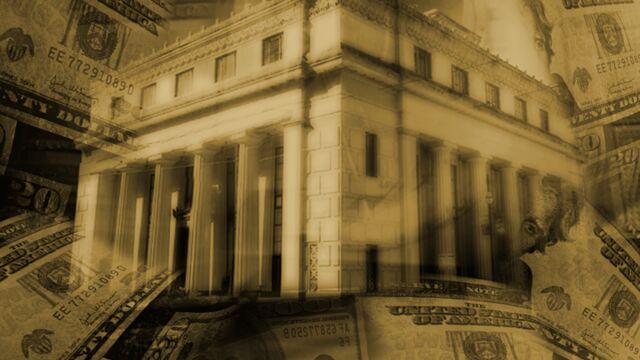 Subscribe to the Bloomberg Odd Lots podcast (Pocket Casts) 
Subscribe to the Bloomberg Odd Lots podcast (iTunes)


Every week, hosts Joe Weisenthal and Tracy Alloway take you on a not-so-random walk through hot topics in markets, finance, and economics.
Asset purchases! Currency devaluations! Low interest rates! Negative interest rates! And...more? The world's central banks have unleashed a torrent of unconventional monetary policy since the 2008 financial crisis, hoping to heal economic wounds and revive markets' animal spirits.
Rescuing us from another Great Depression is no longer seen as sufficient. Seven years on, doubts are starting to build about the ability of central banks to continually boost economic growth. Talk of central banks "running out of ammunition" reached a crescendo earlier this year and coincided with a dramatic market sell-off. More economists are saying fiscal policy needs to play a greater role, while the European Central Bank last week demonstrated it may still have some bullets left in its armory.
We sit down this week with Mohamed El-Erian, Bloomberg View columnist and chief economic adviser at Allianz SE, as well as Dan Moss, executive editor of global economics for Bloomberg News, to discuss the limits of central banks.
Before it's here, it's on the Bloomberg Terminal.
LEARN MORE