Five Things You Need to Know to Start Your Day
Time to get caught up on what's moving markets.
by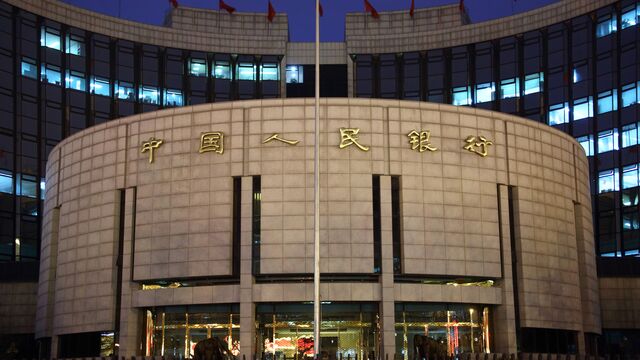 Want to receive this post in your inbox every morning? Sign up here
China shares rally on support pledge, oil drops as Iran expands output, and it's a huge week in central banking. Here are some of the things that people are talking about today.
China stimulus
China's Shanghai Composite Index shook off the weakest industrial output numbers since 2009 to close 1.8 percent higher, the biggest advance in a week. The rally came after the new head of the securities regulator signalled that he will keep propping up the equity market. Even as China stock market bulls have reason to celebrate, yuan bears are licking their wounds as bets that the currency would continue to decline following last August's shock devaluation fail to pay off. At least $562 million of options that pay out if the currency drops below 6.6 per dollar have expired worthless since then, with a further $807 million due to elapse in the coming three months.
Iran oil production increase
Iran plans to increase production to 4 million barrels a day, an increase of 33 percent over February's output, before it will join other suppliers in seeking to balance the global oil market. West Texas Intermediate for April delivery fell 73 cents to $37.77 a barrel on the New York Mercantile Exchange at 9:55 a.m. London time. As Iran promises to pump more oil, production is set to continue to fall in the U.S. with the EIA forecasting a drop in output to 8.19 million barrels per day next year, prompting increased bets on a price increase.
German regional elections
Support for Angela Merkel's Christian Democratic Union fell in the three regional elections held on Sunday, with the anti-immigration Alternative for Germany party having its best showing to date in the votes. The Green party, which support Merkel's stance on immigration, won in Baden-Wuerttemberg, the party's first outright victory in a regional election. The market seems unconcerned with the election outcome, with the DAX Index rising above 10,000 this morning. 
Brazil
By some estimates, there were as many as 3 million people on the streets of Brazil yesterday protesting at political scandals and the on-going recession in the country. As pressure on President Dilma Rousseff increases, she could lose the support of the biggest party in her governing coalition following a motion at the Democratic Movement Party's convention over the weekend that sets a 30-day deadline for the party to re-evaluate its alliance with her administration. 
Central banks
This week is going to be a huge for central banks. The Bank of Japan announces its latest monetary policy decisions tomorrow, with analysts expected no change following January's shock move to negative rates. On Wednesday, the Federal Reserve holds its policy meeting, and while only three of the 90 economists surveyed by Bloomberg expect a rate hike to be announced, market based expectations show that a hike by June is now a 50/50 call. Then on Thursday, both the Bank of England and the Swiss National Bank unveil their latest policy decisions.
What we've been reading 
This is what's caught our eye over the weekend.
Correction: Corrects EIA U.S. production forecast in third paragraph
Before it's here, it's on the Bloomberg Terminal.
LEARN MORE