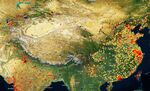 Here's the latest way to get a read on China's economic pulse: view it from space.
San Francisco-based SpaceKnow Inc. has launched the China Satellite Manufacturing Index, or SMI, based on analysis of thousands of photos taken from commercial satellites.

The index works like a purchasing managers index, one of the main gauges economists use to assess the health of manufacturing or services. These are based on surveys of managers, who are asked if conditions are getting better or worse, and the result is a 0-100 scale where 50 separates expansion and contraction.

SpaceKnow calculates the index with an algorithm that compares photos of more than 6,000 industrial sites across China and assigns values for visual changes over time that indicate activity, such as visible inventory or new construction. The index comes from 2.2 billion individual satellite observations over 500,000 square kilometers spanning 14 years.

"What we have is an independent third look at the facilities in China using a completely different methodology," Chief Executive Officer Pavel Machalek says. "We don't conduct a survey, and our index is completely objective and automated, over thousands of sites in China."
 Machalek, who has never been to China, says he's seeing the most intense interest from hedge fund and private equity investors, who want more granular data for specific facilities and to create their own custom models. Feeding that hunger for information is skepticism over official data.

Compared with the official manufacturing PMI from China's National Bureau of Statistics, the SMI is on the same downward trend. It rose to 48.2 in February, up from a four-year low the month before. Monthly estimates are updated each Wednesday, with a 10-day lag, so the first look at a month will come in its second week, and then weekly numbers are refined into a final monthly number. 
The official PMI fell to 49 in February, signaling conditions deteriorated for a record seven months, while a private factory PMI from Caixin Media and Markit Economics was at 48, and has signaled deterioration for 12 months.
The official PMI also includes other data such as new orders, inventories, employment and prices that purchasing managers pay and charge.
Such numbers are based on varying methodologies and can't be directly compared, and they confirm something even casual observers know: China factories are mired in a deflationary slowdown.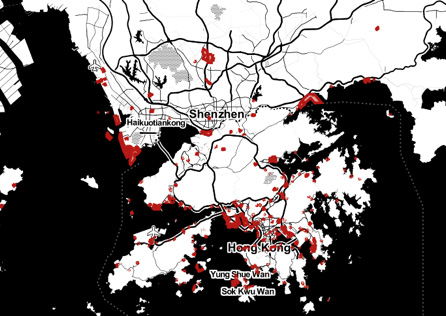 The backdrop is a bigger move toward using new sources of data plus big data machine learning to identify trends. The World Bank sees satellite images as a way to help gauge economies in the least developed nations. It's using Sri Lanka as a test case, working with Orbital Insight, a Palo Alto, California-based startup. Orbital has received funding from Bloomberg Beta, a venture-capital unit of Bloomberg LP.
Baidu Inc., operator of China's biggest search engine, has also begun publishing new economic indicators based on what kind of information people are looking for. And its researchers used location data gathered from its users' mobile phones to pinpoint the country's biggest ghost cities.
Machalek says he's working on rolling out the index to other countries too, such as India. That might help central bank Governor Raghuram Rajan, who has lamented publicly that indicators aren't good enough.  SpaceKnow is also building indexes to track infrastructure development and urban growth, starting with China and India. 
Before it's here, it's on the Bloomberg Terminal.
LEARN MORE