Five Things You Need to Know to Start Your Day
Get caught up on what's moving markets.
by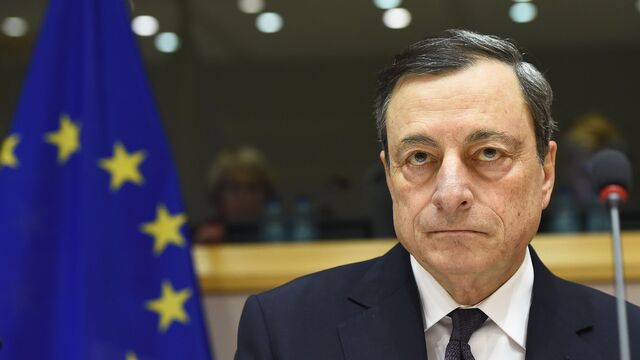 Want to receive this post in your inbox every morning? Sign up here
European markets surge, the IEA says oil prices may have bottomed, and the yuan erases its 2016 loss. Here are some of the things people in markets are talking about today.
European markets surge
The Stoxx Europe 600 index climbed 2.4 percent by 10.45 a.m. London time, with the gains led by euro area banks which saw a rally of over 6 percent in the Euro Stoxx Banks (price) Index of over 6 percent. Italy's FTSE-MIB gained 4.1 percent, while Germany's Dax was 2.7 percent higher. The gains come as traders reassess the policies announced by Mario Draghi at yesterday's ECB meeting. Euro bond markets are also rallying, with spreads between Italian and German 10-year securities tightening. This morning Italy sold three-year bonds with a negative yield for the first time.
Global rally
The gains are not limited to European stocks, with the MSCI Asia Pacific Index adding 0.7 percent overnight while S&P 500 futures were 1.1 percent higher at 11:15 a.m. London time. U.S. Treasuries are not taking part in the fun, however, as demand for their relative safety eases amid the rally. Investors are also keeping an eye on next week's Federal Reserve meeting. Gold is also lower.
IEA says oil may have bottomed
Oil prices may have passed their lowest point as high-cost production shuts down and Iran production returns to the market more slowly than previously estimated, the International Energy Agency said this morning. Goldman Sachs Group Inc. are also turning slightly more bullish on the commodity, putting their price target for a barrel of oil between $25 and $45 for the second quarter of 2016. Oil futures climbed 2.7 percent to $38.85 a barrel on the New York Mercantile Exchange at 11:20 a.m. London time.
Yuan erases 2016 loss
China's currency advanced to its strongest level since December after the country's central bank raised its daily reference rate by the most in four months. The move comes as the People's Bank of China finishes mopping up the extra liquidity it had injected into the banking system over the Lunar New Year Holidays. In a sign that the country is seeking to address its bad-debt problem, the central bank, along with the country's top economic planning agency, are drafting rules that will make it easier for lenders to convert bank loans into equity stakes in debtor companies. 
Brazilian crisis
The political crisis in Brazil caused by the vast corruption probe known as Operation Carwash is moving closer to the country's president. Dilma Rousseff's government risks losing an ally in parliament this weekend as the Brazilian Democratic Movement Party seems set to declare its independence from the government at its national convention tomorrow, meaning its members could vote as they please on bills and, importantly, impeachment proceedings. Brazilian stocks are at their highest level since August as pressure increase on Rousseff.
What we've been reading 
This is what's caught our eye over the last 24 hours.
Before it's here, it's on the Bloomberg Terminal.
LEARN MORE