Here's What'll Keep China Economy Watchers Busy This Weekend
Bloomberg News
PBOC Governor Zhou and deputies hold press conference Saturday

Retail sales projected to gain as industrial production slumps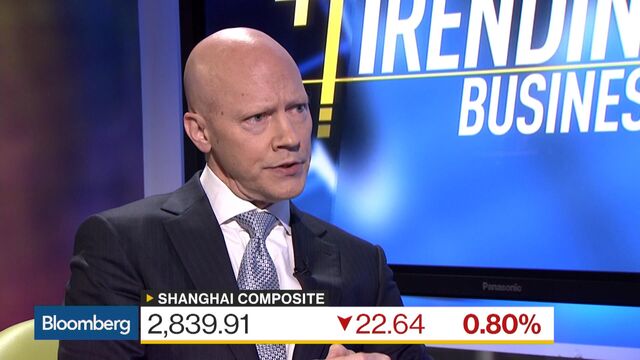 China economy watchers get a double dose Saturday, when the government releases key data and People's Bank of China Governor Zhou Xiaochuan and his top deputies hold a press conference.
The bright spot may be retail sales, which probably showed continued improvement with a 10.9 percent gain from a year earlier, according to a Bloomberg survey of economists. Other reports are forecast to show a continued slowdown in industrial production and fixed-asset investment. The data, due 1:30 p.m. Beijing time, combine January and February to smooth out distortions arising from the week-long lunar new year holiday.
First up though is Zhou's 10 a.m. briefing on financial reform and development, where he'll speak alongside deputies Yi Gang, Fan Yifei and Pan Gongsheng, who also is head of the State Administration of Foreign Exchange, which executes currency policy. After months of silence following a surprise yuan devaluation in August, Zhou came roaring back into the public eye in recent weeks, steadying market concerns over China's economic trajectory.

While the economy, currency and stocks have all shown varying signs of stabilization in recent weeks, China remains high on global investors' worry list. And while growth remains among the world's highest among major economies, last year's 6.9 percent pace was the slowest in a quarter century. Economists project that will decelerate to this year 6.5 percent this year.
Premier Li Keqiang, kicking off the National People's Congress last Saturday, announced a 6.5 percent to 7 percent target for 2016.
That objective "will be difficult to achieve this year amid the ongoing property downshift, notwithstanding further expected macro-policy easing," Wang Tao, chief China economist at UBS Group AG in Hong Kong, wrote in a note, adding she expects 6.2 percent full-year growth. "Easing measures will not be sufficient to fully offset downward pressures."
Industrial production probably expanded 5.6 percent in the January-February period from a year earlier, according to economists' projections as at late Thursday. That would be the weakest start to the year since 2009. Fixed-asset investment for the two-month period slumped to 9.5 percent, estimates show, down from a 2015 reading of 10 percent, which was already the slowest pace since 2000.
Mixed Bag
Data already released has shown consumer prices increased the most since mid-2014 in February as food costs jumped amid the holiday, when millions binge on roast pork, duck, seafood and vegetables. Exports slumped in February, in part due to factory and port closures, and manufacturing conditions remained sluggish and services deteriorated.
With such a mixed-bag of readings, Zhou will have an opportunity to give his views on where the world's second-largest economy is headed. He may also build on his recent comments on currency management, evolving monetary policy tools, and what steps the central bank and other authorities are planning to help support growth.
Die-hard China watchers will also be following a briefing by Xiao Yaqing, chairman of state-owned asset regulator and owner SASAC, at 2:30 p.m Beijing time Saturday for more details on plans to reform the bloated sector. Then at 4:15 p.m. come briefings by the heads of the three biggest financial watchdogs -- China Insurance Regulatory Commission, China Banking Regulatory Commission and the China Securities Regulatory Commission.
---

---
— With assistance by Jeff Kearns
Before it's here, it's on the Bloomberg Terminal.
LEARN MORE