State Prosecutor Seeks Preventative Arrest of Lula, Papers Say
by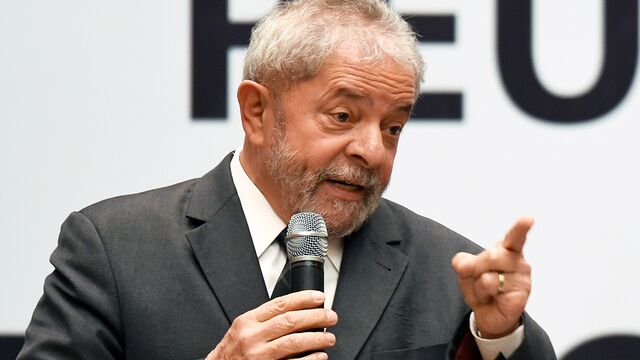 The Sao Paulo state prosecutor's office has asked for a court order to place Luiz Inacio Lula da Silva under preventative arrest as part of an ongoing investigation into the former president, O Globo and Folha de S. Paulo newspapers reported Thursday.
The prosecutor's press office said by telephone it wouldn't confirm or deny the report. Lula's lawyers didn't immediately respond to phone calls seeking comment. Under Brazilian law, preventative arrest is authorized when a judge determines that there is sufficient evidence of criminal activity or risk of obstructing an investigation.
The prosecutor's office on Wednesday charged Lula with money laundering and making false declarations. The Lula Institute that the former president founded said in response to the accusations that he hasn't committed any crime. According to Brazilian law, a judge would have to accept the charges for Lula to be formally indicted.
Before it's here, it's on the Bloomberg Terminal.
LEARN MORE