Rousseff Allies Said to Jump Ship as Brazil Crisis Deepens
by , , and
PMDB party expected to declare independence on Saturday

Party's legislators would be free to vote for impeachment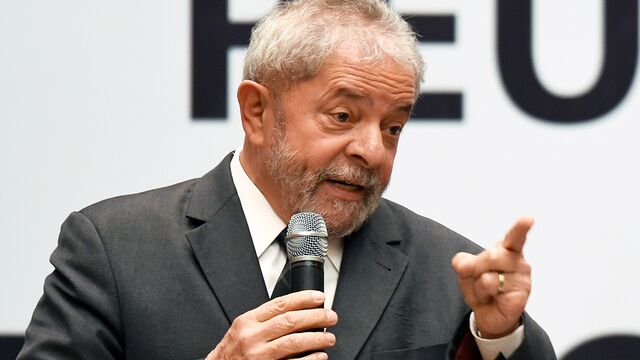 Senate leaders from Brazil's biggest political party are pushing their colleagues in Congress to declare their independence from President Dilma Rousseff's government, according to two people with direct knowledge of the discussions.
The leaders of the Brazilian Democratic Movement Party, or PMDB, discussed the strategy at a dinner Wednesday night with their counterparts from the opposition's Brazilian Social Democracy Party, the people said, asking not be named because the talks were private.
The most likely outcome of the PMDB's national convention on Saturday is for the PMDB to declare its independence from the government, meaning its legislators would be able vote as they please on bills and impeachment, according to an aide to party chief Michel Temer, who also is the country's vice president. The party would not necessarily give up the ministries its members run in the Rousseff administration, according to the aide, who also asked not to be identified.
A two-year corruption scandal over kickbacks at state-run oil company Petrobras has encroached on the ruling Workers' Party in recent weeks, exacerbating a political crisis and fueling investor bets that Rousseff won't finish out her term. The president had been courting the PMDB to shore up enough support to kill the impeachment process.
The PMDB is expected to re-elect Temer as its leader at the convention and to discuss alliance strategies. As Brazil's VP, Temer would replace Rousseff if she were impeached by Congress.
The PMDB's leader in the Senate, Eunicio Oliveira, said through his press office Thursday that all options are on the table. He is scheduled to hold meetings with Senate opposition leader Jose Agripino later on Thursday.
Before it's here, it's on the Bloomberg Terminal.
LEARN MORE