markets
Draghi Stimulus Fails in Stock Market as Swings Match 2008
By
Economists expect further action at Thursday's ECB meeting

Yet investors lack confidence in sustained post-decision rally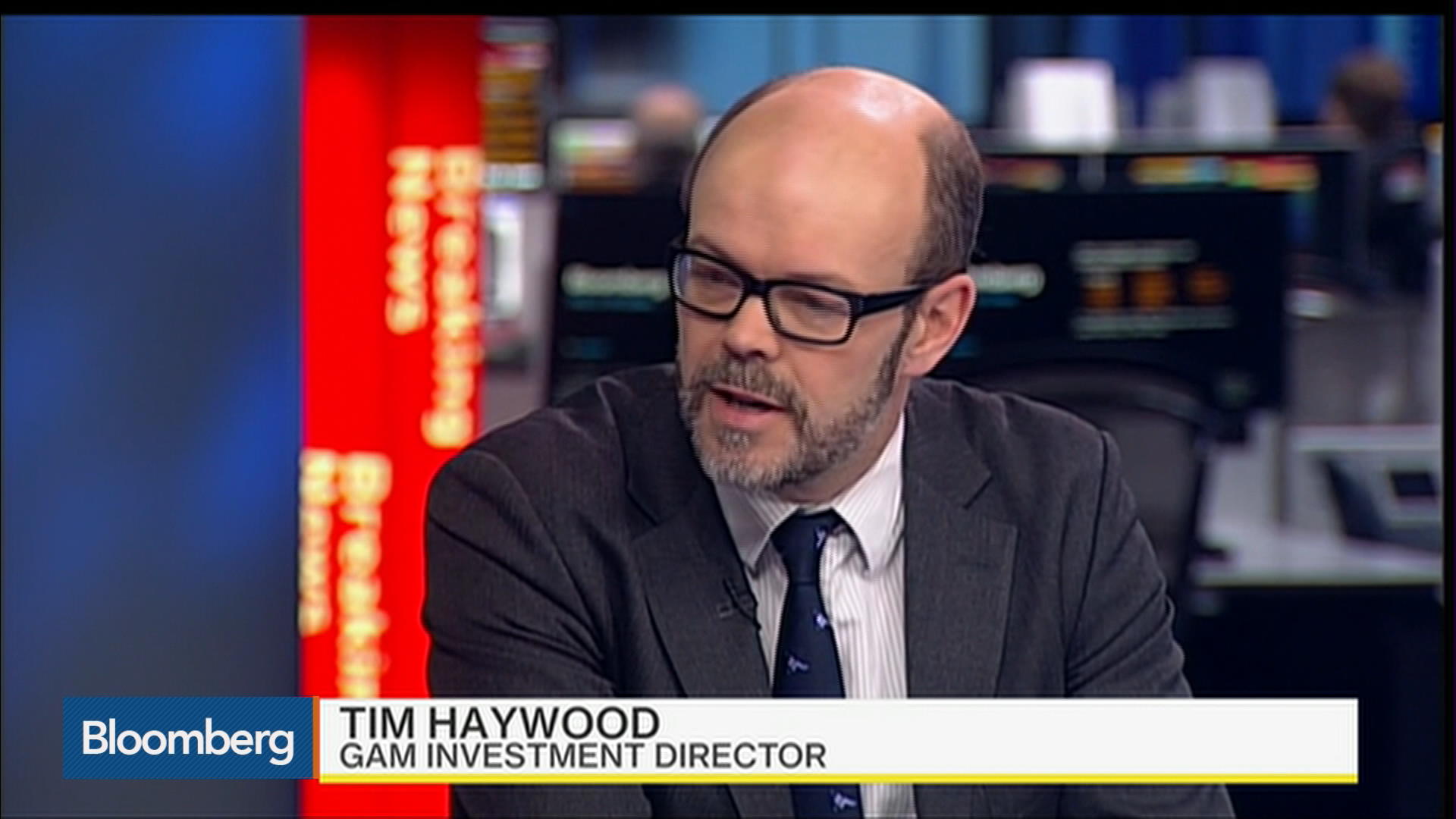 Mario Draghi is having no success convincing stock investors that the European Central Bank has the firepower to reignite growth.
QuickTake Europe's QE Quandary
While all economists in a Bloomberg survey expect the central bank to cut interest rates when policy makers meet Thursday, and 73 percent project them to boost the amount of money put into the financial system through bond purchases, fund managers aren't optimistic about a post-decision equity rally. In the first year of quantitative easing, the Euro Stoxx 50 Index fell 17 percent, and volatility reached levels not seen since 2008. The gauge has dropped in each month but one following an ECB meeting since April.
"It won't be easy for Draghi to bring back confidence in the recovery," said Andreas Nigg, head of equity and commodity strategy at Vontobel Asset Management in Zurich. "Growth and inflation in Europe remain stuck at low levels and earnings revisions continue to fall. The market needs better earnings revisions and better economic surprises. "
Even after the central bank pumped about 720 billion euros ($794 billion) into the region, manufacturing dropped to its lowest level since 2013, the inflation rate turned negative, and consumer confidence worsened. That's led analysts to slash profit-growth estimates amid the worst earnings letdown since at least 2007. Investors are pulling money out of European equities at the fastest pace since 2014.
When the central bank started its bond-buying program, shares were steaming toward a high amid growing optimism about the euro area's recovery. But a succession of crises, starting with Greece's near exit from the single currency, exacerbated by increasing unease over China's slowing growth, a Volkswagen AG emissions scandal and the Federal Reserve's December rate increase battered sentiment, leaving stocks up only 3.9 percent for 2015, from as much as 22 percent.

The Euro Stoxx 50 now languishes 21 percent below the April peak, and managers withdrew almost $7.8 billion from funds tracking the region's shares in the four weeks ended March 2, according to a Bank of America Corp. report on Friday citing EPFR Global data.
"Investors who expect central banks to make everything right are always going to be disappointed," said John Haynes, head of research at Investec Wealth & Investment in London. His firm, which oversees 27.8 billion pounds ($40 billion), hasn't made any changes to its equity exposure throughout the rout. "The ECB has done its job. If investors expect them to cure China or to reorient the political climate, they're going to be disappointed."
Deutsche Bank AG warned traders that "risks are skewed towards less action than consensus expects," and JPMorgan Chase & Co. analysts advised clients to "use any ECB-inspired bounce to cut exposure," according to notes on Monday.
The slide has taken the Euro Stoxx 50's valuation to 13 times estimated earnings, near a three-year low relative to a gauge of global equities. For Didier Duret, chief investment officer at ABN Amro Bank NV's wealth-management unit in Amsterdam, this is the ideal time to buy shares. What's more, economists still forecast the euro area will grow 1.6 percent this year, the most since 2011.
"There are still risks going around, but a lot of them have already been discounted," said Duret, whose firm increased its exposure to European stocks by 2 percent in February, with a focus on health-care, consumer and technology companies. "It's a matter of months or weeks until we see the impact on the economy."
While concerns over the impact of a Chinese slowdown have eased, Europe still has its own problems to deal with. The possibility that Britain might leave the European Union and political turmoil in Ireland and Spain are among other reasons that have pushed stock swings to the highest since 2008. The Euro Stoxx 50 has moved 1.5 percent on average each day this year, compared with 1.1 percent in 2015.
"Expectations are pretty high, and I fear it's almost impossible for the ECB to fulfill the promise," said Benno Galliker, a trader at Luzerner Kantonalbank AG in Lucerne, Switzerland. "We have the U.K. referendum in June, and they may need to intervene in the markets after. So I don't think they'll do everything now because they'll need to keep the powder dry until then. There could be a short-term correction."
(
Updates with Wednesday trading in sixth paragraph.
)
Before it's here, it's on the Bloomberg Terminal.
LEARN MORE