Five Things You Need to Know to Start Your Day
Get caught up on what's moving markets.
by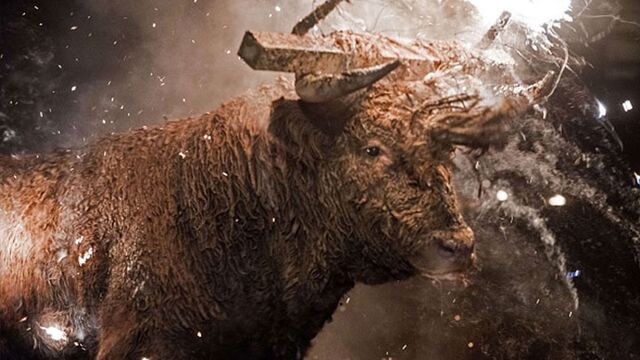 Want to receive this post in your inbox every morning? Sign up here
The bull market turns seven, European stocks rise as the ECB looms, and Sanders surprises Clinton. Here are some of the things people in markets are talking about today.
S&P 500 bull market turns seven
The bull market in the S&P 500 celebrates its seventh anniversary today, making it the third longest bull market in the history of the index, and possibly also the least loved. With the index gaining just 0.5 percent over the past 18 months, this may be the first bull market to die of boredom, rather than the usual excessive optimism. Jeffrey Gundlach, who runs the $56 billion DoubleLine Total Return Bond Fund with Philip Barach, is more bearish, saying the index has just 2 percent upside from here, with about 20 percent downside. S&P 500 futures were 0.3 percent higher at 10:45 a.m. London time.
European stocks rally
Stocks in Europe are recovering after two days of declines ahead of tomorrow's ECB meeting at which President Mario Draghi is expected to announce further stimulus measures. The Stoxx Europe 600 Index gained 1.0 percent by 11:26 a.m. in London, with Prudential Plc leading insurers higher after reporting a 19 percent increase in profits. Stocks overnight in Asia were lower, with the MSCI Asia Pacific Index losing 0.3 percent as material and energy stocks came under pressure.
Sanders surprise, Trump consolidates
Hillary Clinton went into yesterday's Michigan vote with a 20-point lead over Bernie Sanders in the polls, so his victory in that state comes as both a major surprise and a warning to the leading candidate for the Democratic party nomination. On the Republican side, Donald Trump tightened his hold on the primary race, winning in Mississippi, Michigan, and Hawaii. Marco Rubio had a disappointing night, beaten into fourth place behind Texas Senator Ted Cruz and Ohio Governor John Kasich.
Volatile markets
The yield on 30-year Japanese government debt, which plunged 22 basis points in trading on Tuesday, gave back all those gains in an overnight trading session that briefly saw 10-year bond futures halted after falling prices triggered a so-called dynamic circuit breaker. In commodities, iron ore has dropped back after the 'surprising blip' in prices on Monday - which may or may not have been due to a flower show in China — with 62 percent ore delivered to Qingdao falling 8.8 percent to $58.02 a metric ton. Crude oil was higher, trading at $37.13 a barrel at 11.11 a.m. London time. Gold was lower. 
Bank of Canada
The Bank of Canada delivers its rate decision at 10 a.m. ET today, with all economists surveyed by Bloomberg expecting the bank to keep rates unchanged, as mixed signals offer no conclusive evidence on the direction the economy will take. 
What we've been reading 
This is what's caught our eye over the last 24 hours.
Before it's here, it's on the Bloomberg Terminal.
LEARN MORE