VW Seeks to Mend Rift With Workers as Emissions Probe Widens
by
Some 20,000 staff gather Tuesday at Wolfsburg car factory

Workers say they shouldn't pay the price for emissions scandal
Volkswagen AG's leaders appealed to workers to back restructuring efforts, seeking to mend an internal rift as the carmaker faced a widening probe into the emissions-cheating scandal by German prosecutors.  
Europe's biggest carmaker is struggling to find a way out of the crisis that began last September when it admitted to using software to fudge emissions tests. In front of more than 20,000 employees gathered at Volkswagen's main plant in Wolfsburg, Germany on Tuesday, Chief Executive Officer Matthias Mueller, labor boss Bernd Osterloh and Herbert Diess, head of the VW brand, attempted to present a united front.

Osterloh, the powerful head of Volkswagen's works council who has previously rebuked Diess, said management and labor are in "absolute agreement" on the need to lift the company out of its current morass. He reserved his criticism mostly to Diess's style, saying "Mr. Diess addresses many of the right strategic issues but needs to improve communication with staff."
The need for Volkswagen to get its house in order was brought into focus as prosecutors in Braunschweig, Germany, said the number of suspects in its investigation has risen to 17 people from six. The widening probe underscores the lack of answers from Volkswagen over how the cheating on emissions tests was started and then kept quiet for years.
'Relentless Clarification'
Days after Volkswagen revealed that senior managers missed warning signs, Osterloh sought to keep up the pressure calling for "relentless clarification" of the scandal. He also vowed to fight any cutbacks that would make workers foot the bill for the crisis.

The main dispute concerns a push led by Diess to lift margins at the VW brand. Mueller tried to play the role of conciliator between the head of Volkswagen's largest unit and the chief of its powerful works council. The CEO backed Diess's 12-point plan to boost efficiency at the brand, calling the transformation necessary and an opportunity, not a threat.
"Despite the different views which people will of course have within a company, we know that we can only do it together," he told workers. "Together, we must make the necessary changes to safeguard the future of Volkswagen."
Osterloh in January had criticized the brand chief's goal of a 10 percent improvement in productivity as "unrealistic." There have been no signs that the two have come to terms, with Diess saying in an interview with the Wolfsburger Allgemeine Zeitung last weekend that there won't be a "second chance" to restructure the brand.
'Sparkling' Return
While Diess's speech was closed to media, in remarks released by Volkswagen, he said: "It is our common task and responsibility to guide Volkswagen safely into the new era of mobility." He praised workers in Wolfsburg for the ramp-up of production of the revamped Tiguan sport utility vehicle. But also kept up the pressure to reform, adding "If we do the right things now, Volkswagen can become the sparkling core brand of the group again in a few years' time."
Osterloh essentially backed that effort. The labor chief said he sees 2 billion euros ($2.2 billion) in potential savings at the brand, slightly more than he had predicted late last year. He and other union leaders have called for cuts to focus on narrowing the broad palette of vehicles and using more common components.
The diesel scandal has increased pressure on VW as its parent company faces billions of euros in fines, recall costs and settlements. Volkswagen may set aside an additional 15.5 billion euros for the diesel issue when it reports 2015 results on April 28, Klaus Breitenbach, a Frankfurt-based analyst at Baader Bank AG, said in a report to clients.
The VW brand was already slumping before the crisis. Its profit margin was 2.8 percent for the first nine months of 2015, trailing rivals including PSA Peugeot Citroen, which generated a return on sales of 5 percent last year.
The overhaul "is the biggest test for VW's supervisory board to show that it is aiming to run a value-oriented business," said Arndt Ellinghorst, a London-based analyst at Evercore ISI. "Diess is probably the best person in the industry to get this done. It's all about the commitment and support he is getting from the supervisory board."
Watch Next: The Long Rise and Rapid Fall of Volkswagen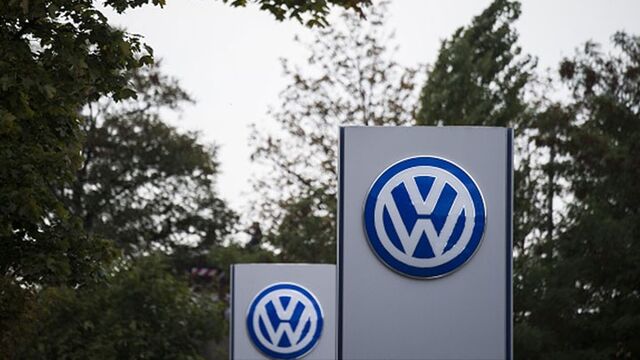 Before it's here, it's on the Bloomberg Terminal.
LEARN MORE