markets
There's a Theory That Flower Power Helped Fuel the Massive Rally in Iron Ore
Supply-side cuts or horticultural expositions?
By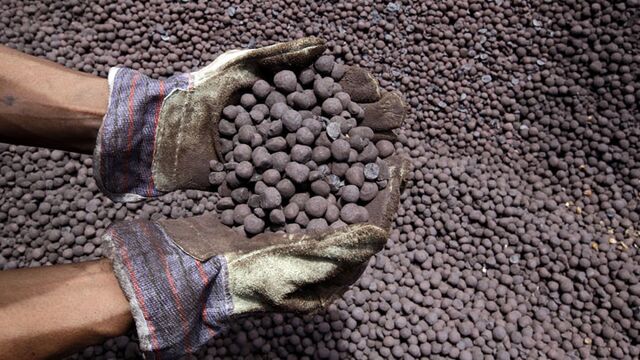 After iron ore enjoyed a ten-sigma spike on Monday, analysts are grasping at straws to explain the magnitude of this move:
Chinese policymakers' willingness to increase fiscal stimulus has been the most commonly cited cause of the jump, with plans to shutter steel and iron capacity supposedly enhancing the magnitude of the advance.

Jefferies, however, threw cold water on the notion that end-demand for steel—which counts iron ore as a key input—has been considerably buttressed amid this curious price action.
"We think this is mainly due to speculative demand," wrote Jefferies Analysts Po Wei and Howard Lau. "We think [the] recent reserve requirement ratio [cut will] allow the steel traders to lever up again, and the low traders' inventory back in January have been the main causes of the hike."
Bank of America Merrill Lynch Strategist David Cui, meanwhile, warned that the supply-side measures would not be sufficient to tip the scales of the market back into balance.
"In general, we believe the capacity closure themes are over-played by the market," he wrote.
There's a wilder theory floating around in the Australian press and some Wall Street circles about why prices moved so far so fast, however.
Perhaps to understand this move, we need only stop and smell the roses.
The 2016 International Horticultural Exposition is slated to be held in Tangshan, which is located in China's steel-producing province of Hebei, from late April to October.
"There's one industry view flagging that a horticultural event in the big steel-producing industry of Hebei Province is seeking an industry shutdown for April-October (want nice blue skies)," wrote Morgan Stanley Analyst Tom Price. "Weird angle. If true, then ore demand's simply being pulled forward and steel mills of Hebei must be pretty confident that their product can be sold later in 2016 [plus] ore prices will fall over in May."
If so, this would be a particularly idiosyncratic explanation for iron ore's melt-up: that steelmakers are loading up on inputs to produce at full tilt right now before output is meaningfully curtailed to create a better environment for the millions of visitors who are expected to attend the flowery spectacle.
One caveat: coking coal, another input in the steelmaking process, hasn't enjoyed nearly as much of a rally as iron ore, which somewhat undermines the theory that mills are gorging on these raw materials to boost production at the present time.
This whole concept, as some have quipped, is quite literally blue-sky thinking. And it may well turn out to have been a pie-in-the-sky idea.
But the oddity of the rumor underscores just how uncommon Monday's move was, and just how difficult it is to find a well-fitting narrative.
Or perhaps the flower is indeed mightier than the forward curve.
Before it's here, it's on the Bloomberg Terminal.
LEARN MORE