Iran May Become Gasoline Exporter as Refinery Plans August Start
by and
Persian Gulf Star plant to begin operating late-August: Fars

Iran's gasoline use rises 2%, country exporting aviation fuel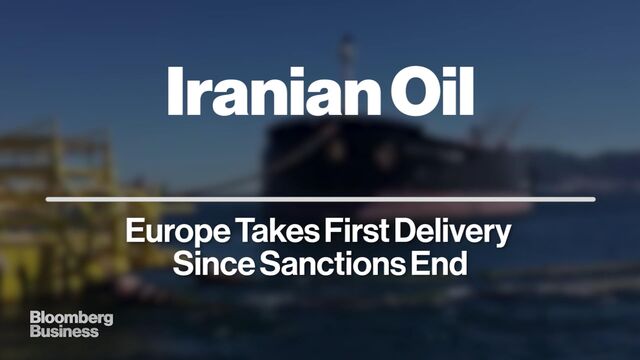 Iran, a net importer of gasoline, may start exporting the fuel once the Persian Gulf Star oil refinery begins operating in late August, Fars news agency reported.
The OPEC member currently imports 9 million liters per day of gasoline, Fars reported Tuesday, citing Naser Sajadi, managing director of National Iranian Oil Products Distribution Co. Iran's domestic consumption rose 2 percent to 70 million liters (440,000 barrels) a day over the past 11 months compared with the same period in the previous year, according to the report.
The country needs $1.7 billion to modernize its refineries, the oil ministry's Shana news service reported Tuesday, citing Amir Hossein Zamaninia, deputy oil minister for commerce and international affairs. 
The Persian Gulf Star facility at the southern port of Bandar Abbas will be Iran's biggest refinery upon completion, with a planned processing capacity of 360,000 barrels a day. Iran was the third-largest producer last month in the Organization of Petroleum Exporting Countries, a rank it shared with Kuwait. The Islamic Republic is seeking to upgrade its oil industry and boost crude sales since international sanctions constraining exports were removed in January.
Three Phases
Persian Gulf Star will have a daily production of 36 million liters of gasoline, 14 million liters of diesel and 370,000 liters of aviation fuel, the official Islamic Republic News Agency reported on Sept. 7. Iran will stop importing gasoline once the refinery opens and will export the fuel for at least 10 years, IRNA reported.
The refinery is to be completed in three phases, each of which will have a processing capacity of 120,000 barrels a day. The first phase had been scheduled to begin operating this month, according to the September IRNA report. The second and third phases are to start at six-month intervals after the first, Saeid Mahjoubi, the product coordination and supervision director at National Iranian Oil Refining and Distribution Co., said on Jan. 28 in Tokyo.
Before it's here, it's on the Bloomberg Terminal.
LEARN MORE