Commodity Resurgence Turns Canadian Stocks From Zero to Hero
by
S&P/TSX world's top-performing developed market this year

`We believe Canada will likely outperform U.S.,' Belski Says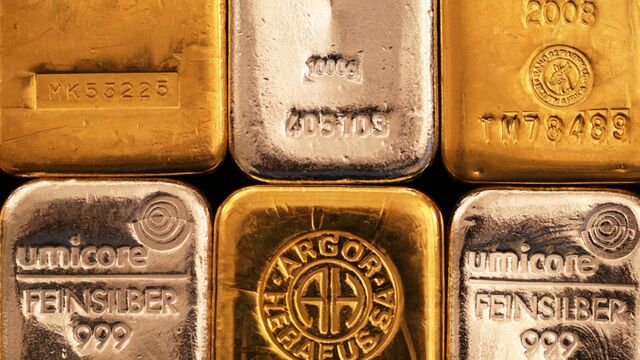 A powerful rally in commodity prices has turned Canadian stocks into the developed world's best performing from among the world's worst.
The benchmark Standard & Poor's/TSX Composite Index closed 1.3 percent higher on Monday, bringing gains for the year to 2.9 percent, the best performance among 24 developed markets tracked by Bloomberg. Investors are snapping up stocks in the resource-rich equity gauge with gold prices returning to a bull market and crude finding a bottom around $26 a barrel in the U.S.
"It's really turned on a dime, no doubt about it," said Ian Nakamoto, director of research at MacDougall MacDougall & MacTier Inc. in Toronto, which manages about C$5 billion. "We've found the bottom, the question now is how much higher up we can go from here."

The S&P/TSX entered a bear market on Jan. 7 and extended declines to almost 10 percent after a year-long slide that was the worst for the index since the 2008 financial crisis. The ride back up has been quick. The index fell 0.6 percent at 11:40 a.m. in Toronto for its first decline in nine days, halting the longest winning streak since 2014. The equity gauge had rallied 5.1 percent in that time.
Highlights Include:
Nine of the Top 10 S&P/TSX stocks this year are resource companies
Teck Resources Ltd. is leading the index with a 101 percent increase
Energy and raw-materials producers have rebounded into bull markets, surging at least 25 percent after bottoming out at decade lows in January
Valeant Pharmaceuticals International Inc. is the worst-performing stock, with a 37 percent retreat this year, as the drugmaker has come under scrutiny from investors and regulators


"We continue to believe that Canada has been a leading indicator for the weakness exhibited in global equities the past few months and will likely lead on the rebound," Brian Belski, chief investment strategist at BMO Capital Markets in New York, said in a note to clients. "We believe Canada will likely outperform U.S. equities for the first time in five years. Fundamental and economic conditions in Canada continue to improve, especially compared with the last 12 to 18 months."
Commodity Spark
The rally has been sparked by a rebound in commodity prices with gold up 21 percent from its December low, Brent crude touching $40 a barrel for the first time this year, and copper posting the biggest advance last week in four years. Iron ore meanwhile soared a a record 19 percent Monday. Commodities are rallying amid more optimism over economic growth in China, while negative interest rates in countries like Japan and Switzerland are increasing the appeal of gold as a safe haven.
Belski forecasts the S&P/TSX will end the year at 15,300 -- implying a further 14 percent advance from the market's close Monday of 13,383.6. The nation's biggest banks in particular are an attractive trade for investors given their dividend and earnings stability, he said.
The S&P/TSX Commercial Banks index, which includes Royal Bank of Canada and Toronto-Dominion Bank, has a price-earnings ratio of 10.8 and a dividend yield of 4.3 percent compared with 11.5 and 2.3 percent for the U.S. KBW Bank Index respectively.
Go Slow
"The market had priced in a recession and weakness across the board, but clearly that's not the case," said Andrey Omelchak, chief investment officer at Lionguard Capital Management in Montreal, which manages almost C$100 million. "There are good buying opportunities and good opportunities to deploy capital. We see a number of assets at irrational prices."
Omelchak prefers to invest in the resource space indirectly, including holdings such as Canadian Western Bank and Alaris Royalty Corp., two Alberta-based financial services firms.
Nick Piquard, an options strategist and portfolio manager at Horizons ETFs Management Canada Inc. in Toronto which has about C$4.8 billion in ETF products, urges caution.
"Market bottoms tend to be more of a process with more volatility," he said. "I'm not even sure this is a bottom, we could see new lows from here." The rally has been fueled by short covering, as speculative investors have had to buy stocks to exit short positions and it could easily turn around again, he said.
Short Covering
Short interest as a percentage of shares outstanding for the iShares S&P/TSX 60 Index exchange-traded fund, the largest ETF in Canada, stands at about 15 percent from a peak of about 17 percent on Feb. 18, according to Markit data.
Lionguard's Omelchak said there's plenty of cash to keep the rally going. "A lot of capital has been waiting on the sidelines, waiting for a bottom," Omelchak said. "Things are still cheap from our perspective and we see lots of opportunities so there's no reason not to buy."
Before it's here, it's on the Bloomberg Terminal.
LEARN MORE