Buffett's Berkshire Plans $9 Billion Bond Sale to Repay Loan
by
`A lot of pent up demand' for bonds of blue-chip companies

Notes will repay debt used for Precision Castparts takeover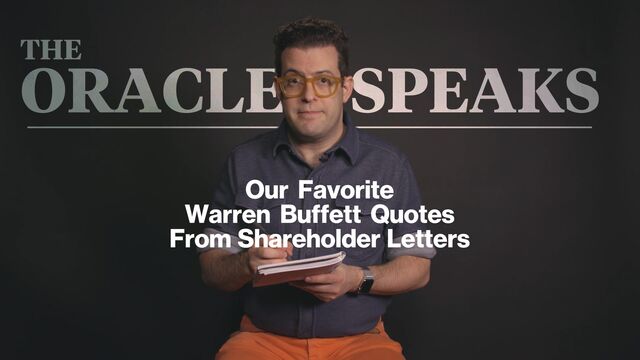 Warren Buffett's Berkshire Hathaway Inc. sold $9 billion in debt, the conglomerate's biggest bond deal ever, in the latest offering from a blue-chip company tapping investor demand for the most creditworthy borrowers.
Berkshire sold the debt in seven parts, according to data compiled by Bloomberg. Proceeds will help pay down a $10 billion loan used to finance its purchase of Precision Castparts Corp. Buffett had said earlier that Berkshire used about $23 billion of its cash for the deal and would borrow the rest.
"For companies like Berkshire the market is fine," said Timothy Doubek, at Columbia Threadneedle Investments, which has about $176 billion in fixed-income assets under management. "There is a lot of pent up demand in the market and a lot of money that needs to be put to work. And in this atmosphere, with global yields so low it's very hard to turn away from a name like this."
The deal is the latest in a string of bond offerings from top-rated borrowers led by a $46 billion transaction from brewer Anheuser-Busch InBev NV, as well as issues from Apple Inc., International Business Machines Corp. and Toyota Motor Corp. While junk-bond sales are off to their worst start since 2009, investment-grade rated borrowers have sold $281 billion of debt this year, ahead of last year's pace, according to Bloomberg data.
Cash Pile
The takeover is one of the largest by Buffett. Omaha, Nebraska-based Berkshire has been using a cash pile that climbed to more than $66 billion as of June 30 to acquire industrial companies. The bond offering comes after Standard & Poor's said on Feb. 19 that the company's AA rating was no longer at risk of being downgraded due to the takeover.
"The market has opened back to companies with strong ratings," said Jody Lurie, a credit analyst at Janney Montgomery Scott. "They are higher grade than most companies, they've had their ratings confirmed and there is a lot of demand for high quality, well known names."
Strong investor demand allowed the company to tighten yields on the offering. The longest part of the sale was $2.5 billion of 3.125 percent of 10-year bonds offering yielding 1.3 percentage points more than similar-maturity Treasuries, according to Bloomberg data. That's down from an initial offer of 1.55 percentage points.
The one-year loan was provided by lenders led by Bank of America Corp., Goldman Sachs Group Inc., JPMorgan Chase & Co. and Wells Fargo & Co., Bloomberg data show.
Before it's here, it's on the Bloomberg Terminal.
LEARN MORE