China-Wary Investors Find Haven in Booming Southeast Markets
by
Indonesia, Thailand equities rise the most among Asia markets

Calmer currencies bring stability after turbulent 2015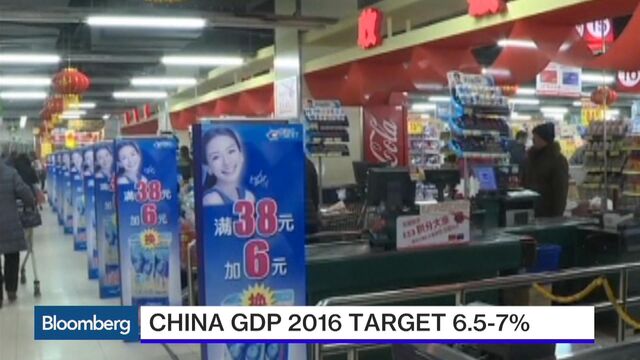 With volatility rocking markets in China and Japan this year, equity investors are finding refuge in Asia's brightest spots: Indonesia and Thailand.
Southeast Asia is providing a haven as the region's economies accelerate. Indonesia and Thailand are the biggest gainers this year among Asian equities, a turnaround from 2015 when the two benchmark indexes tumbled more than 12 percent amid a plunging baht and rupiah. The region and its currencies have been calmer amid expectations the Federal Reserve will delay further interest rate hikes, says Alan Richardson at Samsung Asset Management Ltd.
"Stable currencies help to renew confidence in buying stocks," said Richardson, a Hong Kong-based fund manager whose Southeast Asian equity fund has beaten 97 percent of its peers over the past five years with an 11 percent return. "Investors are looking in Southeast Asia because they've been disappointed by the performance of China. There aren't a lot of opportunities around in Asia." He said he's buying Indonesian media companies as a proxy to high-flying consumer stocks.

Economies in Indonesia and Thailand recorded faster-than-estimated growth in the fourth quarter as stimulus measures by the two governments helped shield the countries from China's slowdown. Thai Prime Minister Prayuth Chan-Ocha accelerated budget spending to help everyone from farmers to small businesses amid falling exports. Indonesia, Southeast Asia's largest economy, cut interest rates for a second month in February and set aside almost 300 trillion rupiah ($23 billion) from its 2016 budget for infrastructure spending.
That's helping to lure foreign funds to Indonesia and Thailand, two of three countries that recorded net inflows this year among eight Asian markets tracked by Bloomberg. About $327 million flowed into Indonesian stocks and $195 million into Thai equities. Thailand's SET Index has climbed 8.4 percent this year through Monday. The Jakarta Composite Index is on the brink of climbing out of a bear market, rising 17 percent from its September low. Both gauges fell at least 0.2 percent on Tuesday.
Historical 30-day price swings on the Indonesian and Thai benchmarks have fallen more than 45 percent from their September peaks. A measure of price swings on the Shanghai Composite is near its highest level since October, while Japan's Topix index has reached volatility levels last seen during the global financial crisis. The Chinese equity measure tumbled 18 percent this year through Monday amid signs of a deepening slowdown. The Topix has lost 12 percent.

So far in 2016, "we saw a divergence in equity-market performances with remarkable resilience in Southeast Asian markets despite the risk-off stance and rout in global equities," Camilia Goh, executive director, equity research at Bank of Singapore Ltd., said by e-mail. "Indonesia is one of the few emerging markets where growth expectations for 2016 are edging higher as a result of more effective government policy implementation."
Assets Stabilize
Currencies are looking better. The rupiah has gained 5.4 percent this year through Monday, while Malaysia's ringgit has climbed 4.8 percent and the Thai baht has risen 1.9 percent. Last October, the 30-day volatility for the rupiah jumped to a more than five-year high while those for the baht climbed to the highest in two years. Southeast Asian assets have stabilized after Fed Chair Janet Yellen signaled in early February policy makers won't rush to raise rates amid turbulence in global markets. 
Goldman Sachs Group Inc. has forecast Asean, or the Association of Southeast Asian Nations, will record economic growth of 4.5 percent this year, compared with expansions of 2 percent in the U.S., 1.5 percent in the Euro area, and 0.7 percent in Japan.
"Southeast Asia is less impacted by all these external concerns because their economies are much more domestically-oriented," said Mixo Das, a strategist at Nomura Holdings Inc. in Singapore. "The macroeconomic story for Southeast Asia is relatively better than other places."
Taper Tantrum
That's a reversal of fortunes from last year when a gauge of Southeast Asian stocks plunged 21 percent as prospects for higher U.S. rates spurred capital outflows, a repeat of 2013's taper tantrum when they paced losses in global equity markets after the Fed initially signaled it would reduce monetary stimulus. The MSCI South East Asia Index has rallied 17 percent from a Jan. 21 low through Monday, compared with the MSCI All-Country World Index's 8 percent gain.
Standard Chartered strategist Tariq Ali said Southeast Asia won't be completely insulated from global financial market turmoil even as the region's economies appear to have already bottomed.
"Southeast Asian markets are not large enough to counter the effect of slowing global growth," Ali said by e-mail. "In addition, many countries in this region continue to face domestic vulnerabilities such as bad loans in the banking sector and leveraged households."
Getting Expensive
Valuations are rising too. The Indonesian measure is trading at 16.6 times 12-month projected earnings, near the highest level on record. Thailand's SET Index, which on March 7 crossed above its 200-day moving average, has gained 14 percent from a Jan. 7 low, and is priced at the most expensive level in eight months. The MSCI South East Asia gauge's multiple of 14.6 is near the highest since June.
Among the biggest gainers in the Southeast Asian stocks gauge this year are PT Adaro Energy, an Indonesian coal mining company, PT Indofood Sukses Makmur, a maker of instant noodles and baby food, and Thailand's PTT Exploration and Production Pcl, which all have rallied more than 30 percent.

Even after these gains, Macquarie Investment Management Ltd. is seeing pockets of opportunity in the region's consumer, health-care and tourism stocks. Companies in Indonesia, Thailand and Vietnam are benefiting from faster economic growth, while those in the Philippines are getting a boost from increased spending ahead of presidential elections in May.
"Southeast Asia have some attractive plays and it's centered around the tourism industry and services sector," Sam Le Cornu, who oversees about $3 billion in Asian equities at Macquarie in Hong Kong, said by phone. "There are multiple areas where we are seeing potential growth."
Before it's here, it's on the Bloomberg Terminal.
LEARN MORE