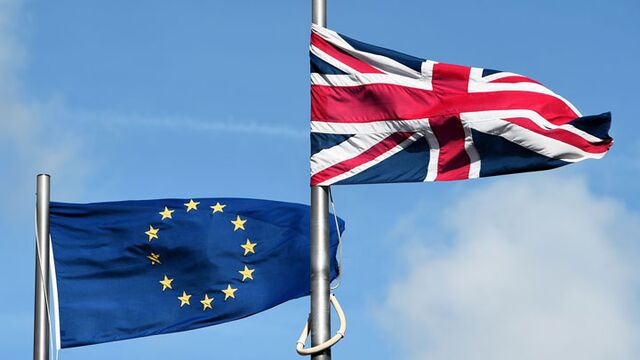 Spare a thought for Mark Carney at the Bank of England. For the second time since the governor took charge in 2013, he'll have to endure a referendum that has the potential to send shock waves through the very economy and financial system he's supposed to keep healthy.
While trying to stay neutral in the debate on the vote on Britain's European Union membership, a browse of a 100-page document the BOE published in October offers clues to which way the central bank may lean. 
The paper, which Carney himself branded a "snoozer," focuses on "the overall impact of EU membership on the bank's objectives" and, on the surface, offers no judgment on the economic merits of the bloc or the impact of an "out" vote. The governor may try to repeat that neutral stance on Tuesday when he testifies to lawmakers on the issue.
Here's a handy guide for anyone watching. Dig into the October report and some words stand out. Mentioned 72 times is the concept of "dynamism," by which Carney said he means "the ability of an economy to grow and progress." Openness, trade and stability also make regular appearances. 

"The BOE clearly doesn't want to wade in to the debate," said Sam Tombs, an economist at Pantheon in London. "Carney will try and be cautious and not make any strong statements."
The EU referendum follows the ballot on Scottish independence in 2014, when Carney's comments were used by campaigners to bolster their respective cases. Ultimately, the governor may be unable to dodge every part of the "Brexit" debate. As he admitted last month at the Inflation Report press conference: 
"There's a very long list of things around the EU referendum about which we don't want to say anything."
Before it's here, it's on the Bloomberg Terminal.
LEARN MORE