Beer Baron Slams 'Hysterical' Media Focus on Kingfisher Dues
by
Vijay Mallya says efforts underway to reach deal with banks

Mallya says he's not a defaulter, has no intention to abscond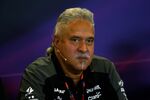 Vijay Mallya, the Indian liquor tycoon who started Kingfisher Airlines Ltd., said he's in talks with lenders to pay the carrier's dues and slammed the media for what he described as a "near-hysterical campaign" against him.
Kingfisher Airlines was one of India's leading carriers from 2005 until it stopped flying in 2012 as debt and losses mounted. The airline owes about 70 billion rupees ($1.04 billion) to lenders, SBICAP Trustee Co., leader of a 17-bank consortium, said in a notice on its website last month.
Efforts are being made to reach a one-time settlement with lenders, and any deal will also cover future payments to them, Mallya said in an e-mailed statement to media Sunday night. Lenders have a total of 24.94 billion rupees of cash and securities available to them that they can put toward the dues, according to the statement.
The Enforcement Directorate, a Finance Ministry agency that examines violations of rules relating to foreign transactions, is investigating Kingfisher Airlines and will question Mallya soon, the Press Trust of India on Monday reported, citing officials it didn't identify. 
Reached by e-mail seeking a confirmation of the media reports, Mallya's spokesman Sumanto Bhattacharya declined to comment. Finance Ministry spokesman D.S. Malik also declined to comment on the matter.
Kingfisher's lenders have recovered a total of 12.44 billion rupees in cash from the sale of pledged shares since April 2013, according to the statement. In addition, 12.5 billion rupees -- sale proceeds that Mallya's United Breweries Holdings Ltd. received from selling United Spirits shares to Diageo -- have been deposited with the Karnataka High Court, according to the statement.
"Personally, I am not a borrower or a judgment defaulter," Mallya, the tycoon behind India's best-selling beer, said. Mallya has been called a "willful defaulter" in Indian media reports and accused of causing "continuous pain and agony" to employees for not paying their salaries.
Bad Assets
Mallya is in the spotlight as India's government grapples with rising levels of stressed assets in the banking system. Mallya resigned last month as chairman of United Spirits Ltd.,maker of McDowell's No. 1 whiskey and Romanov vodka, which Diageo Plc bought in April 2014. He received $75 million for signing a five-year non-compete agreement with Diageo.
"I have neither the intention nor any reason to abscond," Mallya said in the statement. "I feel that the time has come to clarify my position in order to avoid this relentless attack on my reputation."
Mallya said that by resigning from United Spirits he aimed to "gradually" reduce his business commitments and leave him more time for his family.
Before it's here, it's on the Bloomberg Terminal.
LEARN MORE