Cameron Denies Forcing Business Boss Ouster for 'Brexit' Support
by and
British Chambers of Commerce had said it would be neutral

London Mayor Johnson had criticized suspension of Longworth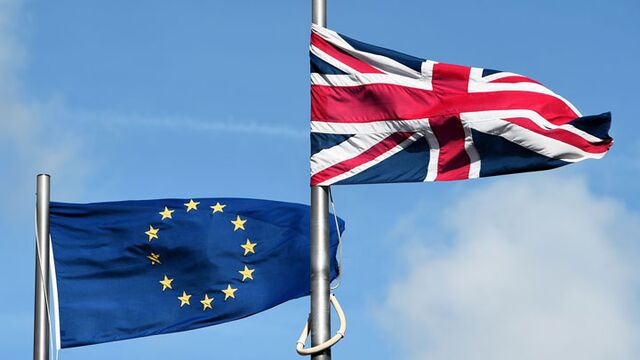 Prime Minister David Cameron denied putting pressure on the leader of a U.K. business group to resign after he broke ranks with his organization and called for Britain to leave the European Union.
John Longworth quit on Sunday as director general of the British Chambers of Commerce, two days after being suspended for saying he personally backed a so-called Brexit. The group, which represents companies employing more than 5 million workers, had chosen to be neutral in the June 23 vote on EU membership, reflecting a split among small and medium-sized enterprises over the bloc's appeal.

"Mr. Longworth's decision to step down was a matter for the BCC; no pressure was applied by No. 10," Cameron's spokeswoman, Helen Bower, told reporters in London on Monday, referring to the premier's office at 10 Downing Street. "No. 10 officials talk regularly to business organizations," she said, when asked if Cameron's team had called the BCC after Longworth announced his backing for Brexit on Thursday.
The resignation has further ignited tensions between the two sides of the debate after London Mayor Boris Johnson, the most high-profile politician supporting Brexit, slammed Longworth's suspension. Johnson called that decision "scandalous" and said Longworth had been "crushed" by the "agents" of the pro-EU campaign led by Cameron.
Nora Senior, the BCC's president, said the body, which hosted Chancellor of the Exchequer George Osborne at its annual conference in London on Thursday, had not acted under pressure from Cameron's office.
'Create Confusion'
"No politician or interest group had any influence on the BCC Board decision to suspend," Senior said in a statement late on Sunday. "John Longworth and the BCC Board recognize that John's personal view on the referendum is likely to create confusion regarding the BCC's neutral stance going forward. In light of this, John has taken the decision to step down."
Longworth directly attacked Cameron's strategy toward the vote in an interview with Bloomberg Television at the BCC conference, warning that, by talking up Brexit's threat to the economy, the government is increasing the risk of a financial and currency crash if voters decide to leave.
"For the government to say it'll be a disaster to leave is patently wrong," Longworth said. If there is a vote to quit the 28-nation bloc, "how is the government going to roll back from that when they've persuaded the markets and the currency markets that it's going to be a disaster?" he asked. "The day after we leave, they're going to say 'oh no, it's not a disaster, it's all OK?'"
A poll of 2,000 members of the BCC last month found 60 percent in favor of remaining in the EU.
Before it's here, it's on the Bloomberg Terminal.
LEARN MORE