U.S. Investors Miss Iran Deals Worth Billions, Greylock Says
By and
Institutional managers' Iran return likely years away: Humes

Daimler, Airbus have made deals, while U.S. firms are stalled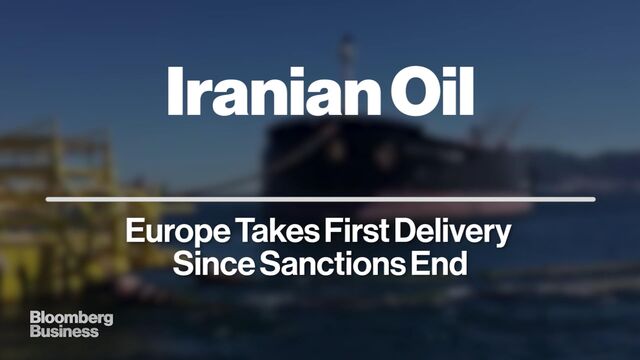 U.S. investors are at risk of getting shut out of deals in Iran while their European competitors get a head start on billions of dollars in opportunities unlocked by the lifting of international sanctions, according to Greylock Capital Management.
"It seems like the U.S. might miss this opportunity because the Europeans are going to move regardless," Hans Humes, Greylock's chief executive officer and chairman who traveled to Iran in June, said in an interview in Mexico City. "It almost doesn't matter what the U.S. does because once it starts opening up to Europe I think the economy in Iran will start to move."

Foreign investors and multinationals are lining up to return to Iran after last year's historic nuclear deal led to the lifting of international sanctions in January. Until then, firms were prevented from transferring money in and out of the Islamic Republic, whose $370 billion economy is projected to grow 5.8 percent this year.
While European companies like German automaker Daimler AG and France's Airbus Group SE have already signed deals, American citizens and companies remain limited because the U.S. has kept some of its own restrictions tied to accusations of terrorism and human rights abuses.

Changing the Treasury Department's Iran policy toward processing payments would "open things up," said Humes. His New York-based hedge fund, which oversees about $1 billion, focuses on distressed and high-yielding emerging-market debt.
The U.S. severed ties with Iran a year after the 1979 Islamic revolution that toppled American ally Shah Mohammad Reza Pahlavi and led to the U.S. embassy hostage crisis in Tehran. President Barack Obama initiated a detente in 2013, eventually sealing an international accord with Iran, despite Republican lawmakers' opposition. Republican presidential candidates Marco Rubio, Donald Trump and Ted Cruz have all pledged to either nullify or renegotiate the terms of the deal.
Energy, Infrastructure
Humes sees the biggest opportunities in Iran's energy, infrastructure and corporate services. He said that the investment opportunities may be worth "multiple tens of billions" of dollars in the next five to 10 years, assuming political stability. Iran's main stock gauge, the TEDPIX Index, advanced 27 percent in 2016 through Sunday to close near the highest level in about two years.
Europe is likely to get in first with banks there hopefully starting to ramp up transactions with Iranian lenders in the next year, Humes said. Meanwhile, the entrance of U.S. institutional investors still likely two to three years away, he added.
Iran needs $15 billion per year for infrastructure projects and the modernization of its transport sectors, Abbas Akhoundi, the minister for roads and urban development, said during a conference for foreign investors in Tehran this weekend.
"Everybody sees the opportunity in Iran," Humes said. "It's going to happen and the trigger for that will just be the payment system opening up."