Inside People Magazine's Snapchat War Room
For People magazine, Snapchat is an important medium and revenue source.
By and
It's just past 9 p.m. on Sunday night, and seven pop culture savants are crammed in a windowless conference room in New York's financial district, staring at a collection of screens. They're toggling between Twitter, Slack, Giphy, Instagram, Google Docs, and a half-dozen entertainment and culture websites, while e-mailing with a team of reporters. They're typing furiously, cropping images, editing videos, testing out one-liners on one another. Beyond their laptops and desktops are two giant TVs tuned to the Academy Awards.
This is the indefatigable Snapchat team at People, Time Inc.'s most-widely circulated magazine. They have been assigned to manage the magazine's most important social channel. Unlike People's approach to the rest of the social media universe—accounts on Facebook, Twitter, Instagram, Pinterest, and others—the People editors treat Snapchat as a sort of younger, quirkier version of the magazine itself, giving the Snapchat operation its own dedicated staff and a slightly goofier voice. People's Snapchat editions appear each morning on Snapchat Discover, a section of the app carved out for a lucky few news organizations. The Snapchat editions on Discover disappear after 24 hours.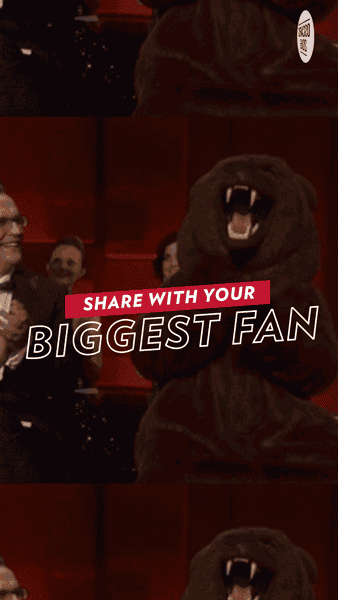 "Did you see this GIF?" asks Alison Schwartz, senior features editor, calling the room's attention to an animated image from the Oscars telecast of someone in a bear suit clapping, followed by a shot of Leonardo DiCaprio looking on. 1  GIFs—for those under 35—are animated images and are one of the key elements of any good Discover "snap"—the term of art for a piece of Snapchat content. In this case the bear GIF is a joking reference to the animal that mauls DiCaprio's character in The Revenant. Schwartz proposes pairing it with a caption suggesting that users send it to their friends. "Maybe it's, 'Seeking someone who looks at me the way Leo looks at the bear,'" she says.
The headline will later be simplified. "Share with your biggest fan," it offers when People's Snapchat edition debuts at 6 a.m. the following morning. Shareable content is the other key to any good snap. It's a hit: People's Oscar's edition will coincide with the magazine's best-ever day on Snapchat, according to a magazine spokesperson. That means the most daily unique views, though People declines to specify how many that is.
At the beginning of last year, People didn't have a Snapchat channel. But when it was offered a spot on Discover, which currently has just 20 media brands, the decision to bet heavily on the platform was a no brainer, says Joe LaFalce, who serves as executive director of business development for People and its sister magazine Entertainment Weekly. "Any sort of legacy media brand is really trying to understand how to speak to new audiences,'' he says. Snapchat's young, largely female demographic "is the perfect example of a new audience that we really want to get the brand in front of."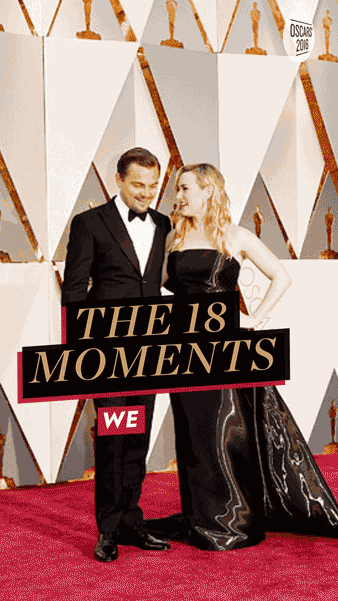 Snapchat also represents a revenue source for People and the other Discover partners. The 10-second ads that run between snaps command higher rates than are generally offered on Facebook and Instagram, revenue that People splits with Snapchat. LaFalce won't comment on the financial performance of People's Snapchat channel but says, "We wouldn't want to be putting our eggs into a basket that wasn't giving us a return on investment." The plan is to add three people to the Snapchat team in the coming months. "It's a really important platform to us," says Zoe Ruderman, a features director. "We really think of it as creating a mini magazine or a mini TV show every day."
On Oscar night, the content is mostly silly, but it's all business in the magazine's Snapchat war room. A white board in the back corner proposes a tentative 15-snap lineup, and the room is filled with printouts of past Snapchat editions to remind editors of examples of content that has performed well. A snap on "moments we can't stop talking about" was a huge hit for People's Grammy coverage; it serves as a template for the first snap of the Oscar edition. 2
Posts are workshopped, written, edited, and then uploaded directly into the content management system that Snapchat provides its Discover partners. Mostly separate from what goes on People's website, it may feature celebrities that are more appealing to younger readers. (Kylie Jenner and Selena Gomez over Jennifer Aniston.) Unlike other social media channels, the Snapchat team is not trying to drive traffic back to People.com. The dedicated team structure is reminiscent of how media organizations treated the Web in its early days.
Ruderman says she bases Snapchat news judgement on what a 16-year-old girl would care about. Her team tries to make the content funny and interactive—and sometimes ridiculous. For instance, on Oscar night, Schwartz picks up on a meme comparing Alicia Vikander to Belle from Beauty and the Beast. She suggests blowing it out into a multi-part snap titled, "7  Celebs who were Literally [Princesses]" – using the emoji for a  princess. "It has become a moment," she says, approvingly.
The same could be said for Snapchat itself.
Leo and the Bear. This is a shareable "card," which is a standalone image or animated GIF that publishers put on Snapchat in hopes users will send it to their friends. Because Snapchat is pretty much walled-off from the rest of the Internet, these shareable cards are one of the only ways brands can get more followers.
Before it's here, it's on the Bloomberg Terminal.
LEARN MORE