First Word Asia: Who's Afraid of a Moody's Credit Outlook Cut
Bloomberg News
Mar. 2, 2016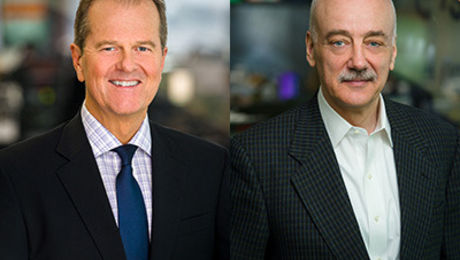 Moody's Investors Service has lowered China's credit-rating outlook to negative from stable. Moody's cited the country's surging debt burden, and questioned the government's ability to enact reforms just days before a meeting of the National People's Congress. The cut came on the same day as Asian equities staged a torrid rally.
On First Word Asia, Bloomberg's Bryan Curtis and Doug Krizner spoke with Gregory Valliere, chief global strategist at Horizon Investments, and Bank of Singapore chief economist Richard Jerram about the outlook downgrade, the rally and Super Tuesday in the United States.
First Word Asia on Bloomberg Radio: Breaking economic, business and market news as it happens around the globe, with a special focus on Asia.
 ←Listen to previous clip               Listen to next clip→
Before it's here, it's on the Bloomberg Terminal.
LEARN MORE