business
Consumer Comfort in U.S. Falls to Lowest Level of the Year
By
Bloomberg household sentiment gauge remains in narrow range

Decline prompted by waning views on buying climate, economy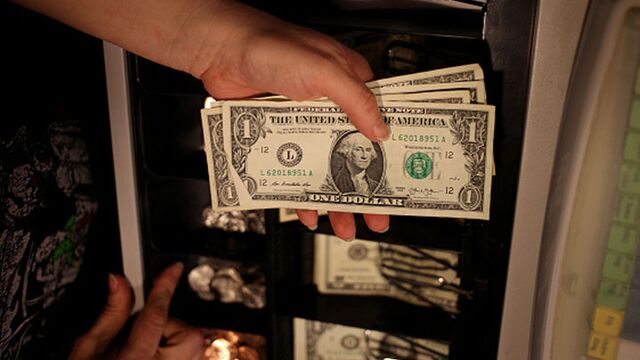 Consumer confidence declined in the last week of February to the lowest level of the year as Americans' perceptions about the U.S. economy and the buying climate waned.
The Bloomberg Consumer Comfort Index fell to 43.6 during the period ended Feb. 28 from 44.2 the prior week. A measure of whether it's a good time to spend posted its weakest reading in six weeks.
Steady hiring, gradual wage gains and still-low gasoline prices are helping underpin households' attitudes about their financial situation. The comfort gauge has been stuck in a 1-point range since the end of 2015 as optimism is constrained by uncertainty surrounding weak global markets and a pickup in core inflation.
"The latest personal income and outlays report indicated stronger-than-expected consumer spending fueled by increased wages last month, " said Gary Langer, president of the New York-based Langer Research Associates LLC, which compiles the data for Bloomberg. "But core inflation also rose more than anticipated."
Consumer prices, excluding food and fuel, rose 0.3 percent in January, the most since 2012, figures from the Commerce Department showed Friday.
Buying Climate
The Bloomberg measure tracking whether Americans think it's a good time to purchase goods and services dropped 1.8 points, the most since the end of November, to 39.9 after being little changed over the previous two weeks.
The measure of views on the current state of the economy eased to 35 from 35.5 the prior week, while the weekly personal-finances index crept up to 56 from 55.5.
The Bloomberg Consumer Comfort figures showed sentiment among full-time workers declined to a five-week low, while part-time employees were less pessimistic than a week earlier. Confidence worsened among all age groups except those 18 to 34. Sentiment for Americans earning more than $50,000 a year climbed, while confidence of those making less was little changed.
Before it's here, it's on the Bloomberg Terminal.
LEARN MORE