Chesapeake Jumps After Cooperating in Shale Bid-Rigging Probe
By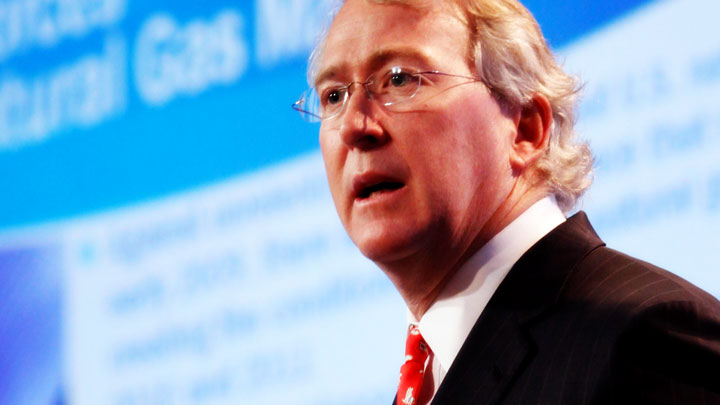 Chesapeake Energy Corp. is heading for the biggest two-day increase in its history after U.S. federal prosecutors rewarded the natural gas driller with immunity from prosecution in an antitrust case against its former CEO.
Shares rose 23 percent to $4.17 at 11:20 a.m. in New York and are up 51 percent since March 1.
Chesapeake has been rallying since a March 1 announcement that the Oklahoma City-based company was cooperating in the federal prosecution of former Chairman and Chief Executive Officer Aubrey McClendon for allegedly rigging auctions for drilling rights. Chesapeake received immunity under a Justice Department leniency program that shields companies from criminal charges if they are first to report antitrust violations.
McClendon died in an Oklahoma City car crash the next day.