South Africa's Steinhoff Crashes Another European Retail Wedding
by
Conforama owner seeks to snatch Darty after Home Retail offer

Bids show company seeking to accelerate shift from former home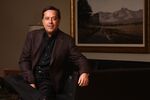 There's a South African wedding crasher on the loose in Europe who's determined to upend the retail industry.
Markus Jooste, chief executive officer of Steinhoff International Holdings NV, has pounced twice in two weeks to break business betrothals in France and England with almost $3 billion of unsolicited bids. First, he offered 1.4 billion pounds to head off J Sainsbury Plc's takeover of Home Retail Group Plc, then 662 million pounds to scuttle Groupe FNAC SA's acquisition of Darty Plc.
The unprecedented double raid shows how far the racehorse owner is prepared to push the 52-year-old retailer to compete with Ikea. In December, he moved Steinhoff's main listing from Johannesburg to Frankfurt and its headquarters to Amsterdam to woo more investors in Europe, which now accounts for the bulk of its 135 billion rand ($8.6 billion) in annual revenue. Adding Darty and Home Retail, owner of the Argos household-goods chain, would hasten that shift and also stop its competitors getting bigger.
Jooste's "seeming consolidation of European retail" is moving full speed ahead, said Graham Renwick, an analyst at Exane BNP Paribas. "With a strong track record of sales and margin progress from a litany of M&A, we see this as another positive step in the growth of Steinhoff."
6,500 Stores
The renewed focus on Europe is a return home for the company, which started out in Cold War Germany selling furniture sourced on the Soviet side of the Iron Curtain to customers on the other. It now has 6,500 stores in 30 countries, employs 90,000 people and has a market value of about 20 billion euros. The stock more than doubled in the past three years, pleasing investors such as billionaire Christo Wiese.
The approach for electronics retailer Darty is being made through Conforama, the French furniture chain that Jooste bought for 1.21 billion euros in 2011. The CEO has since acquired Africa's Pepkor for about $5 billion and added Poland's largest non-food retailer and Australia's Best & Less clothing chain.
Jooste, 55, is seeking to further "internationalize the group and move away from its domestic currency," according to Wayne Brown, an analyst at Liberum.
Jooste was traveling in New York and unavailable for comment. Darty declined to comment beyond a statement saying it was reviewing Steinhoff's proposal.
Mirroring JAB
Steinhoff's strategy for taking on Ikea, the world's largest home-furnishing retailer, mirrors that of JAB Holding Co., which is challenging Nespresso maker Nestle SA in the coffee industry through a slew of acquisitions. JAB, which manages the fortune of Austria's billionaire Reimann family, in December paid $13.9 billion for Keurig Green Mountain Inc., a maker of single-serve brewers.
Jooste's 125 pence-a-share proposal boosted Darty shares on Wednesday, while hurting those of FNAC. Like its offer for Home Retail, Steinhoff is offering cash, compared with FNAC's all-share bid, currently worth about 117 pence apiece. HSBC Holdings Plc is advising Steinhoff on both bids.
Under CEO Regis Schultz, Darty is expanding its online offering and adding stores in smaller French towns to gain customers. The company has a goal of lifting its share of French spending on products including washing machines and televisions to about 20 percent from 15 percent.
Bidding War?
If Darty accepts the offer, Jooste would not only prevent Conforama's two largest competitors from joining forces, he'd also be able to achieve "at least" the 85 million euros of savings from the tie-up that FNAC has forecast, according to Exane's Renwick.
But instead of producing a quick victory, Liberum's Brown said Jooste's surprise attack may end up sparking a bidding war that draws in more suitors.
Before it's here, it's on the Bloomberg Terminal.
LEARN MORE