Oil and Gas Drillers in the U.S. Ready to Party Like It's 1859
by
U.S. rig count set to fall below historical low of 488 soon

Finding lower level would require ``going back to the 1860s''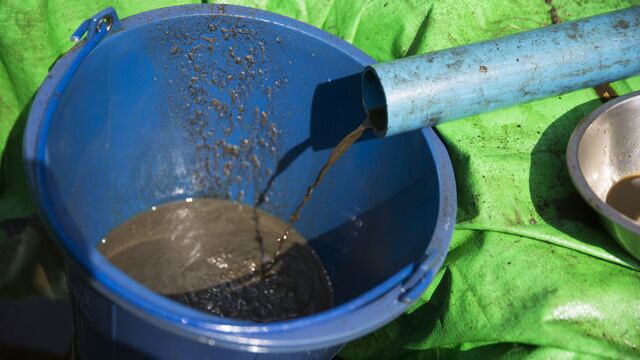 The energy business in the U.S. is about to travel 150 years back in time.
Oil and gas companies have cut so much spending amid the biggest price crash in a generation that there are only 502 drilling rigs still active in the country, according to Baker Hughes Inc. In the next few weeks, that could fall below 488, the lowest level in records dating back to 1948, according to Paul Hornsell, head of commodities research for Standard Chartered Bank.

"While there is no consistent series for drilling activity before 1948, we think it likely that to find a lower level of activity would require going back to the 1860s, the early part of the Pennsylvania oil boom," Hornsell said in a research note today.
Melanie Kania, a Baker Hughes spokeswoman, said she was unable to find information pertaining to rig counts prior to 1949.
The Pennsylvania oil rush began in 1859, when Colonel Edwin Drake struck rock oil near the town of Titusville in the western part of the state. Industrialist Andrew Carnegie visited the area in the early 1860s and was inspired by the frantic activity he found there.
"Everybody was in high glee; fortunes were supposedly within reach; everything was booming," Carnegie wrote in his autobiography. "On the tops of the derricks floated flags on which strange mottoes were displayed. I remember looking down toward the river and seeing two men working their treadles boring for oil upon the banks of the stream, and inscribed upon their flag was 'Hell or China.'"
The industry has obviously come a long way since then, and modern rigs are far more productive than rigs from even a generation ago. There is at least one similarity between derricks of yore and today that still holds true, though, Hornsell said.
"Each active rig is the result of a decision to employ capital in the industry, and the current lack of drilling indicates a strong drive to conserve cash," he said.
Before it's here, it's on the Bloomberg Terminal.
LEARN MORE