Most Britons Are Concerned What 'Brexit' Could Do to the Pound
by
Londoners and high earners most concerned in Comres survey

Debate has helped spur 5% declines versus dollar, euro in 2016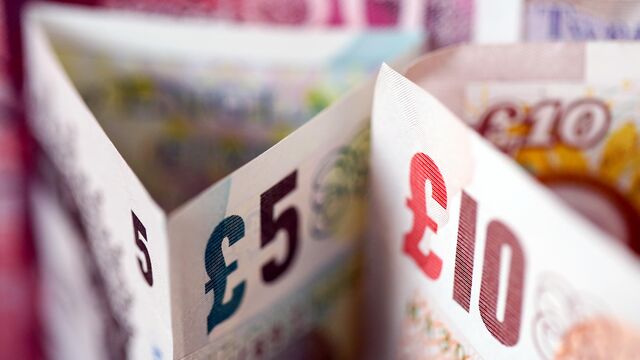 The "Brexit" debate isn't just rattling chief executive officers, economists and investors but also ordinary Britons who are worried about the referendum's impact on their currency, according to a ComRes/FXCompared survey.
Fifty-five percent of respondents said they're concerned about what a British exit from the European Union would do to the pound's value. The U.K. currency has been the main casualty of the referendum campaign, tumbling to a seven-year low of $1.3836 on Monday as politicians took sides in the debate.

"A negative impact on sterling will be keenly felt, whether people are traveling abroad, buying property abroad, or are simply sending money to relatives overseas," the survey authors said. "It is something that each 'Brexit' campaign camp needs to bear in mind."
The pound has fallen about 5 percent against both the dollar and euro this year, driven lower by concern that quitting the world's largest single market would hurt the U.K. economy and as a lackluster domestic recovery prompts traders to push back the likely timing of a Bank of England interest-rate increase.
Campaigners have seized on the currency as a political football, with pro-Europeans citing Goldman Sachs Group Inc.'s warning that sterling may fall 20 percent versus the dollar on an EU exit in their campaign material.
Londoners and higher earners were most concerned about the potential impact on sterling of "Brexit," according to the phone survey of 1,002 adults conducted from Feb. 26 to 28. Respondents were divided as to whether the strength of the currency leading up to the June 23 referendum will be a factor in how they vote, with 43 percent saying it will be important, and 49 percent saying it won't.
Before it's here, it's on the Bloomberg Terminal.
LEARN MORE