Emerging Markets Need Cathartic Crisis to Weed Out Bad Stocks
by and
High debt levels offset cheap valuations, J O Hambro says

Leaders reluctant to bring reforms that will shock economies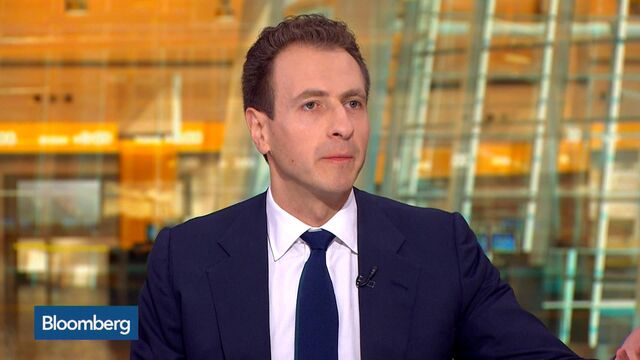 Add J O Hambro Capital Management Ltd.'s Samir Mehta to the bear camp in the debate over whether its time to buy emerging-market stocks.
Mehta, whose Asia ex-Japan equity fund has outperformed 89 percent of peers this year, joins Societe Generale SA and UBS Group AG in forecasting more declines as an unsustainable corporate debt burden offsets attractive valuations. Overly-indebted companies need to be weeded out by a more severe downturn such as the Asian financial crisis, which roiled global markets in 1997, and the Swedish banking crash in the early 1990s.
"Most stocks look cheap optically, but debt is a serious issue for several of these cyclical companies," Mehta, who helps oversee about $1.2 billion at J O Hambro, said in an interview in New York. "We need to have that same kind of cathartic crisis like in 1997-98, or in Sweden back in the '90s. We need a crisis that leads to irrational players being put out of business."
A crisis of that magnitude may not be imminent, but rising debt burdens and a lack of sufficient, structural reforms are threatening to derail developing economies. That's making it difficult for Mehta to find sustainable growth businesses that can persevere in such an environment. While companies in emerging markets are trading at the widest discount to developed-nation peers since the 2008 financial crisis, they're also carrying the most debt to assets in a decade.

To correctly evaluate whether a stock is attractive, investors need to look at enterprise value, which includes debt and offers a better metric than price-to-earnings ratios for emerging-market companies, Mehta said.
A rising debt burden, including more than $2.8 trillion of foreign-currency borrowings in major developing economies, will weigh on these markets, according to UBS. Weak earnings and tighter lending conditions are making it more difficult for companies, including state-owned enterprises, to repay their debt. That may prompt governments to provide financial support through state banks, damaging their own balance sheets and boosting borrowing costs for everyone in those countries, UBS says.
Some challenges facing developing economies have stopped getting worse. Oil prices now show signs of stability after tumbling over the past two years, while China has stepped up efforts to support growth. Expectations of further interest-rate increases from the Federal Reserve have been tempered, and the dollar's rally has lost some steam.
That may allow emerging-market companies to "muddle through," but they won't be able to grow out of debt loads taken on during eight years of loose monetary policy around the world, Mehta said.

In that environment, the Singapore-based fund manager said he's sticking to "monopolies and oligopolies" that can survive a downturn. He likes Chinese Internet company Tencent Holdings Ltd, which has the world's biggest collection of mobile message services, and telecommunications firm China Mobile Ltd.
While Indian companies once made up 32.9 percent of his Asia ex-Japan fund in July 2015, he's trimmed that down to 25.1 percent, after investor euphoria over the election of Prime Minister Narendra Modi sent valuations soaring. In India, he still likes Asian Paints Ltd., and Amara Raja Batteries Ltd. As of Jan. 31, his fund size stands at $163.5 million.
Indonesia is one Asian country that's bucking the trend, because its financial markets already had a correction last year, Mehta said. The Jakarta index tumbled into a bear market in 2015 and the currency sank to a 17-year low as rising U.S. interest rates spurred $1.6 billion of outflows.
Before it's here, it's on the Bloomberg Terminal.
LEARN MORE