politics
Clinton Draws on Women, Minorities to Dominate on Super Tuesday
By
Victories in seven states pile up delegates for nomination

Sanders carries Vermont, Oklahoma and two caucus states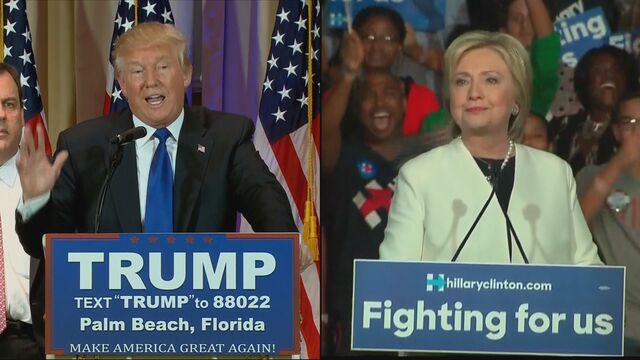 Hillary Clinton drew on strong support from black voters and women to deliver a decisive performance against Bernie Sanders in the Super Tuesday round of primaries and caucuses, giving her the overwhelming lead for the party's presidential nomination.
As she gets closer to locking up the Democratic race, Clinton has begun to turn attention to Republican front-runner Donald Trump in anticipation of a possible general election campaign. Trump on Tuesday won seven of the 12 states in play in the Republican race, based on early returns.

Speaking on Tuesday night at a rally in Florida, which holds its primary on March 15, Clinton congratulated Sanders for his "strong showing and campaigning'' but aimed most of her comments at Trump and the rest of the Republican field.
"It's clear tonight that the stakes in this election have never been higher, and the rhetoric we're hearing on the other side has never been lower," Clinton said. "Trying to divide America between 'us and them' is wrong, and we're not going to let it work."
Delegates Gained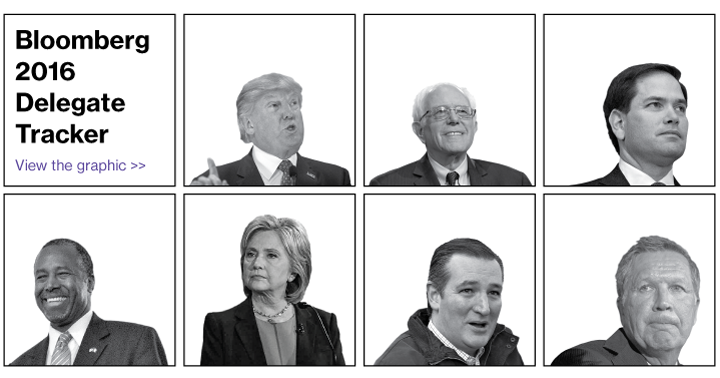 The former secretary of state's margin of victory in most of the seven states she won puts her in a position to claim a major portion of the 884 pledged delegates at stake in Tuesday's contests -- about a third of the 2,383 necessary for the nomination -- to expand her advantage over Sanders.
Clinton won Texas, Virginia, Massachusetts, Georgia, Tennessee, Alabama and Arkansas, according to the Associated Press. Sanders won primaries in his home state of Vermont and Oklahoma and the Colorado and Minnesota caucuses.
Sanders vowed to continue his campaign until the party's nominating convention in July. Speaking in Vermont after his victory there, Sanders said there still were 35 states remaining to vote.
Fighting On
"Let me assure you that we are going to take our fight for economic justice, for social justice, for environmental sanity, for a world of peace, to every one of those states,'' Sanders said as the crowd chanted, "Bernie, Bernie, Bernie.''
The Vermont senator had also hoped to carry Massachusetts in his home New England, with an electorate closer in composition to New Hampshire, which he won handily, than South Carolina, where he was routed by Clinton. Although the margin there was closer than in the southern states, Clinton ultimately prevailed with a slim majority.
Former President Bill Clinton made a series of unexpected stump appearances in Massachusetts on Tuesday for his wife. He appeared with Boston Mayor Marty Walsh at Holy Name Parish School in West Roxbury, where about 400 children had assembled on a hill outside to greet the former president.
Clinton has dominated the race since Sanders essentially tied her in the Iowa caucuses Feb. 1 and defeated her by more than 22 percentage points a week later in New Hampshire. She won the Nevada caucuses Feb. 20 in the first test in a state with a large minority population, and won the South Carolina primary Feb. 27 by almost 48 percentage points.
Delegate Lead
Clinton is building a lead in delegates that is difficult to overcome, as she knows from the experience of her 2008 loss to Barack Obama. Because delegates are awarded in Super Tuesday states on a proportional basis based on vote percentages, even Sanders's victory in some states won't narrow the delegate gap enough, said Joe Trippi, a Democratic strategist who isn't aligned with either candidate.
"After tonight, it should be clear that his candidacy is about the party platform and not winning the nomination," Trippi said.
Clinton can effectively secure the nomination as soon as all the results from Super Tuesday are in, and certainly no later than mid-March, said Jeff Berman, the campaign's consultant for delegate strategy.
Berman helped Obama beat Clinton with delegate math in the 2008 race. After serving as first lady to a popular Democratic president and as a senator from New York, Clinton was the favorite, only to be overtaken by Obama's insurgent campaign. Clinton entered this year's race having learned the lesson of not taking her opponent -- or any individual contest -- for granted.
Sanders' campaign scheduled a press breakfast on Wednesday to analyze the Super Tuesday results and "discuss the campaign's path forward."
Wide Base
In Texas, Virginia and Georgia, the three biggest prizes of the night, exit polls show Clinton won 70 percent or more support among women in each state and more than 80 percent of black voters. She won 71 percent of the Latino vote in Texas. Even in Massachusetts, where she won a bare majority of the total vote, Clinton captured 57 percent of the female vote and 61 percent of non-white voters, according to the exit polls published by CNN.
"I do not see any evidence that Sanders has figured out how to break her lock on African-American voters,'' said Steve Elmendorf, a Democratic strategist in Washington who was deputy campaign manager for presidential candidate John Kerry and is backing Clinton.
The states where Clinton won on Tuesday are worth 662 delegates combined. By comparison, Colorado and Minnesota have only 143 together. Oklahoma has 38 and Sanders' home state of Vermont has only 16.
Clinton also has an advantage among the party's 712 superdelegates, a mix of elected officials and party leaders who are free to back whom they like and change their loyalties.
The former secretary of state had 984 delegates, including pledged and superdelegates, compared with 347 for Sanders, according to an Associated Press tally as of midnight.
"A realist could well feel after Super Tuesday that Sanders won't be able to catch up," Berman said.
— With assistance by Arit John, Lauren Etter, Jennifer Epstein, Tom Moroney, Angela Greiling Keane, Tim Higgins, Margaret Talev, and Jennifer Oldham
Before it's here, it's on the Bloomberg Terminal.
LEARN MORE