As India Expects Rate Cut, IMF Warns Rajan to Keep Policy Tight
by
Expects 5.3% average inflation next fiscal year, upside risks

China slowdown, U.S. monetary policy among threats to economy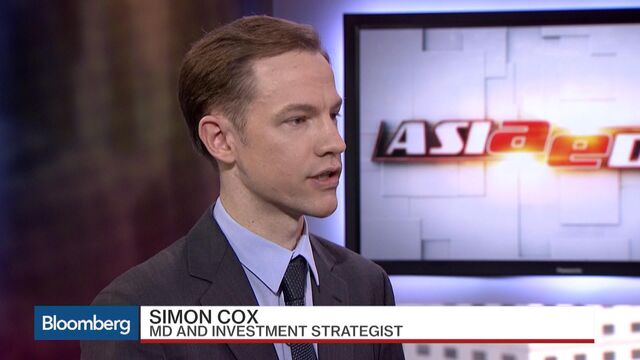 The International Monetary Fund just dumped cold water on those calling for a cut in Indian interest rates.
Prime Minister Narendra Modi's pledge this week to keep narrowing Asia's widest budget deficit -- heeding a warning from central bank Governor Raghuram Rajan -- prompted economists to forecast an imminent rate cut. Government officials also chimed in, saying the budget provided room to ease.
Yet the IMF has different advice for Rajan, a former chief economist at the multilateral lender: If anything, you might need to raise rates.
While the IMF assessed India's economy before Modi presented his budget on Feb. 29, the overarching reality still holds. The Fund sees inflation accelerating to an average 5.3 percent in the year starting April 1, from 5 percent in the previous period. Rajan has a target to keep inflation within 5 percent by March 2017 as he looks to sustain one of the world's fastest economic growth rates.
"In light of upside risks to inflation, the authorities should stand ready to raise the policy rate if inflationary pressures gather pace," IMF staff wrote in the Jan. 27 report released Wednesday.
The IMF addressed a pain-point Rajan himself has identified: convincing the nation's moms and pensioners that price gains will stay small. Doing so, the report said, "will likely require a prolonged period of low inflation, underpinned by a continued anti-inflationary monetary policy stance."
Twelve of 16 analysts surveyed by Bloomberg soon after the budget said they expect Rajan to lower the benchmark repurchase rate before the next scheduled review on April 5. Rajan, who cut rates four times last year and called his stance "accommodative," has said he will look at the budget as well as inflation when making his decision.
Consumer prices rose 5.7 percent in January, the fastest pace in 17 months and the second-highest in Asia. The next data point will be released on March 14.
The IMF report also made the following points:
The Fund sees India's economy growing 7.5 percent in the year starting April 1, which could be threatened if surprising moves in U.S. interest rates or a slowing China spook investors
The 5 percent inflation target for March 2017 can be achieved, through risks linger from another year of weak rains and a scheduled pay increase for government employees; reforms are needed to step up food supply 
India has one of the highest corporate leverage levels in emerging markets, with companies vulnerable to a sharp rupee depreciation even as hedging has improved

The government should consider larger capital injections into public-sector banks than announced in August 2015, an amount Modi left unchanged in his budget

India should focus on implementing a goods-and-services tax, improving revenue administration and continuing to overhaul the subsidy system
Some real effective exchange rate assessments showed the rupee in 2015 was overvalued by 8 percent to 12 percent on average
Before it's here, it's on the Bloomberg Terminal.
LEARN MORE