Valeant CEO Calls Sell-Side Analysts, Saying He Needs Time
by and
Shares pare earlier losses of 9%, close down less than 1%

Drugmaker has pulled guidance, faces SEC investigation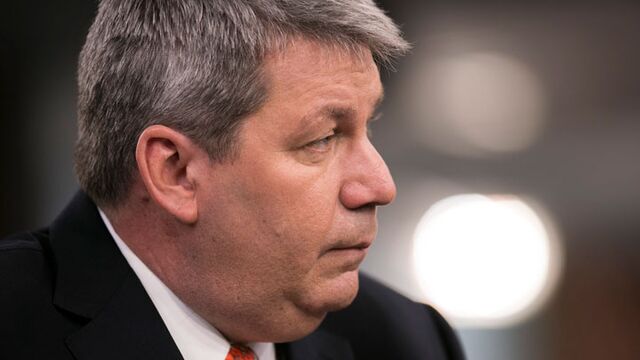 Valeant Pharmaceuticals International Inc.'s chief executive officer held calls with sell-side analysts Tuesday, telling them that he needed time to understand the company's performance after a two-month absence and that the drugmaker would file an annual report as soon as possible.
Valeant shares pared earlier losses of as much as 9 percent to close less than 1 percent lower at $65.45. The conversations with Pearson were described in notes to clients from Shibani Malhotra, an analyst with Nomura Securities, and Marc Goodman, an analyst with UBS. Both have buy ratings on the stock, which has fallen 75 percent since its August peak.
"We were able to speak with CEO Mike Pearson this afternoon, following which we have increased comfort in our buy rating," said Malhotra, who has a buy rating on the stock and a 12-month price target of $175. "Investors are frustrated with the constant spate of seemingly bad news regarding the company and the resulting sell-off in the stock; however, we urge some patience."
Questions over Valeant's future have been mounting in the past 48 hours, after the company pulled its financial guidance, delayed filing an annual report and said it was subpoenaed by the U.S. Securities and Exchange Commission.

Adding to its woes on Tuesday, Hillary Clinton's campaign announced plans for ads targeting Valeant for what she calls "predatory pricing." And Quebec's Autorité des marchés financiers said it continues to "closely analyze the situation." The regulator wouldn't deny or confirm whether it's investigating the drugmaker.
Meghan Gavigan, a spokeswoman for Valeant, didn't immediately reply to an e-mailed request seeking comment on Pearson's calls to analysts.
'Positive View'
Goodman, the UBS analyst, said in his note that "nothing we heard changes our positive view." He has a 12-month price target of $213, more than three times the stock's current value.
"It looks like Mike was not able to keep up with the day-to-day for the company during his leave of absence, so it will take some time to get his arms back around the business," Goodman said in the note to clients. Goodman said the company told him that some products, like the female libido pill Addyi, had been selling slower than expected, while other items, like the drugmaker's distribution arrangement with Walgreens Boots Alliance Inc., were going better than expected.
The optimistic outlooks from Malhotra and Goodman haven't been echoed by all of their analyst peers. RBC lowered its rating to sector perform from outperform on Tuesday, slashing its price target to $85 from $194, while Jefferies lowered its price target to $106 from $172. They joined analysts who raised questions about Valeant on Monday after the company withdrew its financial guidance, including Deutsche Bank, which suspended its rating and estimates.
The one-on-one calls with analysts come after the company scheduled, then canceled, a larger call with analysts on Monday. Valeant said it decided to cancel that call, which it said was meant to be informal, after media inquiries.
Before it's here, it's on the Bloomberg Terminal.
LEARN MORE