U.S. Stocks Surge Into March, Nasdaq 100 Rises Most Since August
By
Banks, technology shares regain footing as rally leaders

New orders help manufacturing activity find some stability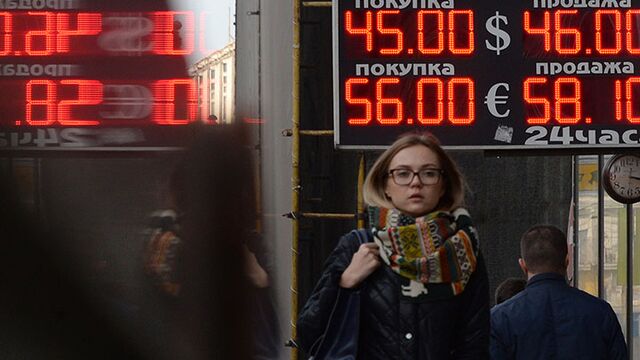 The Nasdaq 100 Index powered to its best day in six months as U.S. equities roared into March amid signs that the world's largest economy remains on firm footing and foreign central banks stand poised to do what's needed to shore up sluggishness abroad.
American factories looked set to emerge from a year-long slump, while monthly sales at major carmakers showed consumers stepping up spending a day after China added to stimulus, alleviating anxieties that had sent U.S. shares to the worst start to a year on record. Banks and technology stocks paced gains Tuesday, as companies hardest hit during the rout continued a three-week rebound.
The S&P 500 climbed 2.4 percent, the most in a month, to 1,978.35 at 4 p.m. in New York, the highest close since Jan. 6 after sliding 0.8 percent on Monday to cap a third straight monthly drop. The gauge has trimmed its 2016 decline to 3.2 percent, down from more than 10 percent. The Nasdaq 100 gained 3.2 percent, the most since Aug. 26. The Dow Jones Industrial Average added 348.58 points, or 2.1 percent, to 16,865.08.
"This is a big rally without a whole lot having changed," said Scott Wren, a senior global equity strategist in St. Louis at Wells Fargo Investment Institute. "We opened above the 50-day moving average and that has driven the day, along with some of the economic news as well and oil above $30. It shows you how desperate these equity markets were for some kind of stability."
Equities extended an opening advance after a report showed factory activity in February shrank less than forecast, as gains in new orders and production provided signs that the beleaguered industry could soon stabilize. Another report showed spending on all construction projects, private and public, rose 1.5 percent in January, the most since May.

The S&P 500 entered March lugging its longest stretch of monthly declines since 2011, as equities have been beset this year by worries that China's slowing economy will hurt growth around the globe, a concern compounded by tumbling commodity prices. That's led investors to anticipate more support from policy makers, and China's central bank yesterday cut banks' reserve requirements, freeing up funds to help spur lending.
A rebound in oil prices in the final two weeks of February helped the U.S. equity benchmark to recover most of its losses last month, which reached as much as 5.7 percent. The index is now 8.2 percent above a Feb. 11 low, and 7.2 percent off an all-time high reached last May.
VIX Slides
The Chicago Board Options Exchange Index, the gauge of options prices known as the VIX, slid 14 percent to 17.70, the biggest one-day drop since Jan. 22 to the lowest level this year. The measure of market turbulence edged up 1.7 percent in February, paring a surge of more than 39 percent during the month. About 8.8 billion shares traded hands on U.S. exchanges, 6 percent above the three-month average.
Nine of the S&P 500's 10 main industries increased Tuesday, with financial and technology shares rising more than 3 percent. Seven groups gained more than 1.9 percent. JPMorgan Chase & Co. and Apple Inc. climbed at least 3.9 percent. Within consumer discretionary shares, retailers were strong, with Amazon.com Inc. and Tiffany & Co. more than 4 percent. Ford Motor Co. posted its strongest gain since October 2012 after better-than-expected February sales.
In the three times this year that the S&P 500 rose more than 2 percent, this is the first instance when a Goldman Sachs Group Inc. index of equities with the highest short interest was up less than the benchmark. During the market's bounce from Feb. 11 through yesterday, most-shorted shares jumped 13 percent, compared with the S&P 500's 5.6 percent climb.
Fed's Dudley
Presidential primaries move into focus today, with more delegates to be awarded than on any other day of the nomination race. Investors are also assessing economic releases to gauge the possible trajectory of interest-rate increases before the Federal Reserve's next decision on March 16, with the government's monthly jobs report looming on Friday.
Before the better-than-forecast data on manufacturing and construction spending, Fed Bank of New York President William C. Dudley said he was less confident in the inflation outlook following recent turbulence in financial markets. Dudley's views added to officials' concerns expressed recently about growth and inflation headwinds from abroad.
Traders are pricing in a 12 percent probability of a rate boost this month, with odds increasing to 50 percent by September and 63 percent in December. That's up from just 11 percent at the height of last month's selloff on Feb. 11.
"The numbers today were pretty decent with manufacturing up from estimates and the construction numbers were pretty good as well, so if inflation keeps moving over the next few months that could be a good thing as we started the year talking about negative rates and deflation," Mark Kepner, an equity trader at Chatham, New Jersey-based Themis Trading LLC, said by phone. "Financials are also bouncing back after getting beat up and as we get some stability in oil prices, things are looking a little better."
Banks Lead
Financial companies added 3.5 percent, the biggest gain for the 89-member group in three weeks. Wells Fargo & Co. increased 3.8 percent while Bank of America Corp. and Citigroup Inc. climbed more than 5.3 percent. The KBW Bank Index jumped 4.6 percent to a one-month high.
Ford surged 4.6 percent and Fiat Chrysler Automobiles NV added 7.2 percent to a five-week high. Their February sales beat analysts' estimates, thanks to promotions tied to the Presidents Day holiday and continued strong demand for sport utility vehicles and pickups. General Motors Co. lagged, gaining 1.9 percent after a surprise decline in its sales.
Apple rose the most in more than a month to pace the strongest advance for technology shares since Jan. 29. Facebook Inc. and Microsoft Corp. contributed, increasing at least 2.7 percent. Hard-drive makers Seagate Technology Plc and Western Digital Corp. rallied more than 5.9 percent following management presentations late yesterday at a Morgan Stanley conference.
Raw-materials producers gained for the fourth time in five days to the highest this year. Providers of building materials were among the strongest performers following the construction spending data, with paint maker Sherwin-Williams Co. rising 3.9 percent to a six-month high, while Martin Marietta Materials Inc. and Vulcan Materials Co. added more than 2.9 percent. Steel company Nucor Corp. gained 4.1 percent to a 2016 high.