U.K. Stocks at Two-Month High as LSE Jumps; Barclays Declines
By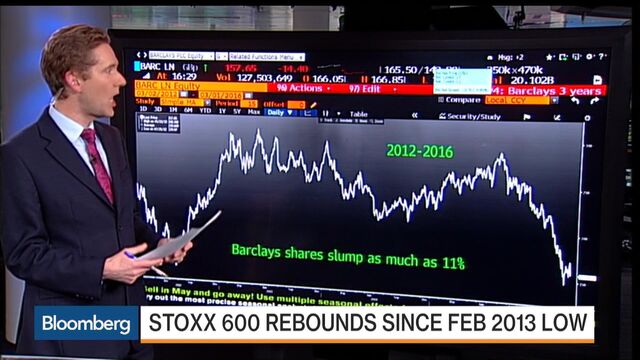 Britain's stocks climbed to their highest level in two months, with more than 90 companies in the FTSE 100 Index rising.
London Stock Exchange Group Plc rallied 7.5 percent after Intercontinental Exchange Inc. said it's considering a counter bid for for British bourse. Glencore Plc reversed losses, following the industry up even after it reported its biggest profit drop since its initial public offering. Barclays Plc tumbled 6.4 percent after saying it will sell down the stake in its Africa business as quarterly profit tumbled.

The FTSE 100 climbed 0.7 percent at 8:33 a.m. in London. The gauge rose 0.2 percent in February after three consecutive months of losses. While it's still down 1.7 percent for the year, it's Europe's best performing developed market.